Last Updated On 04 July,2017 02:35 pm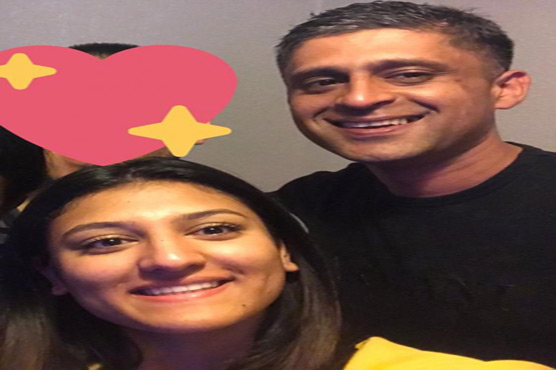 In the aftermath of the east London acid attack, some Muslims fear hate crimes will rise
(Web Desk) - An outbreak of acid attacks has left Muslim residents of east London fearful to leave the confines of their homes.
Resham Khan, 21, an aspiring model and her cousin Jameel Mukhtar, 37 were the recent victims of malicious acid attack that has left many Muslims in fear of leaving their homes, according to The Independent. The attacker squirted acid on them through their car window in Newham, east London on June 21.
East London police after the attack had no initial proof to declare the attack was racially or religiously motivated.
Later, they reclassified the incident as a hate crime after the victim, Mukhtar averred he was attacked for being a Muslim. It was also taken into the consideration that many right wing sympathizers wrote supportive messages on social media to the 24-year-old man, John Tomlin, who is under police investigation in relation to the incident.
---
Further appeals to trace John Tomlin following acid attack #Beckton #E16 #Newham https://t.co/7PEHPPNV1N pic.twitter.com/MpoOdPedFW

— Metropolitan Police (@metpoliceuk) June 30, 2017
---
As the incident emerged on the news, countless people took to social media and started reporting about more acid attacks, emphasizing that the attacks were targeted towards people with Asian appearances and those who were Muslims.
More attacks were reported on social media. A man of Asian origin was reportedly attacked and mugged. The assailants sprayed an unknown substance on him while stealing his car as soon as he left his car to look for help.
---
A Bengali man was subject to an acid attack on Commercial road, by Watney market, today by 4 men with mopeds. They also took his car. pic.twitter.com/mWBPc4uQD7

— atik (@atikur_r_) June 29, 2017
---
---
Uploaded a couple of hours ago - another acid attack in Newham. Please keep safe. pic.twitter.com/ZMx2gGCc6g

— Miqdaad Versi (@miqdaad) June 30, 2017
---
Another report on social media was of a woman left partially burned on her doorstep by someone pretending to be a delivery man. Dreadful east London residents called for an emergency meeting on Sunday, which was attended by Tower Hamlets mayor, John Biggs.

"These attacks are happening on our doorsteps. Our women, our men, our youngsters are feeling unsafe. They are scared to come out of their homes," the resident chairing the meeting stated.
---
Muslim Doctor attacked with Acid in the Car-park of East #London hospital where 3 OTHER #AcidAttacks were reported in ONE hour! pic.twitter.com/U9fX6DbnHa

— JammyDodger (@mrjammyjamjar3) July 2, 2017
---
One of the local imams stressed that some of the attacks were not hate crimes but by robbers. He also admitted: "Even my own wife was saying to me yesterday that she didn't want to leave the house because she might face an acid attack."
People are posting warning statuses on social media: "Please be careful, especially if you're brown. These attacks seem to be targeting south Asians or 'Muslim looking people'."
So far, the east London police have officially treated Khan and Mukhtar's acid attack as a hate crime. Other incidents are mostly bring treated as robberies instead of crimes committed on the basis of race or religion.
---
In an interview to Channel 4, the victim Jameel Mukhtar speaks of how this attack was a hate crime.
---
Across London the figures of reports on acid attack, has drastically risen with 431 incidents in 2016 compared to 261 in 2015.
More than 255,000 people have signed a petition to tighten restrictions on sale of corrosive acid.
A vigil has been organised by Stand Up To Racism in solidarity with the two cousins, which is to be held at Stratford station in east London on Wednesday evening.