Drone strike kills 2 Qaeda suspects in Yemen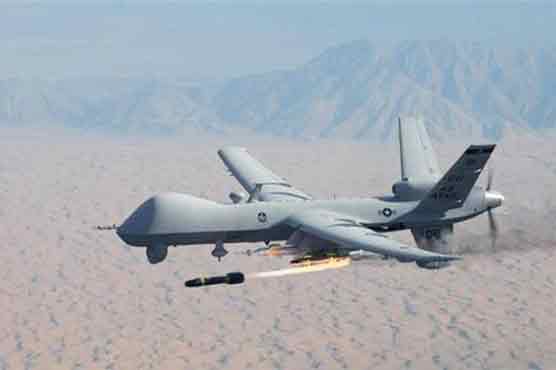 A drone strike has killed two suspected members of Al-Qaeda in central Yemen.
ADEN (AFP) - A drone strike has killed two suspected members of Al-Qaeda in central Yemen, a local government official said on Friday.

The official said the two men were lying under a tree in Rada, Bayda province, on Thursday when they were hit by an air strike.

Washington is the only government to operate drones over Yemen, but the United States only sporadically releases statements on its long-running bombing campaign against the country s powerful Al-Qaeda branch.

On Wednesday, it acknowledged conducting drone strikes against Al-Qaeda in the Arabian Peninsula (AQAP) last week, killing four members of the group -- two of them in Bayda.

The United States considers Al-Qaeda s Yemen-based franchise AQAP to be its most dangerous.

"US Central Command continues to protect the US, its allies and partners from these threats by denying Yemen as a haven for AQAP," Army Major Josh Jacques, US Central Command spokesman, has said.

AQAP and the Islamic State (IS) group have exploited a power vacuum created by the conflict between the government and Iran-backed Huthi rebels to expand their presence in Yemen, especially in the south and southeast.

In main southern city Aden, where the government has its headquarters, gunmen killed an intelligence officer as he left Friday prayers, a security official said.

The source said the attackers were believed to be IS militants, adding that the killing came a day after an airport officer was wounded when a bomb planted in his car exploded in the city.

IS group later published photos claiming both attacks, according to SITE Intelligence Group.

Yemeni government and security officials frequently come under attack from jihadists in the south, who have also carried out deadly bombings against troops.

A Saudi-led Arab military coalition that backs the government against the Huthis and their allies has also turned its sights on jihadists, targeting them with air strikes.

More than 6,600 people, including civilians, have been killed in the Yemeni conflict since the coalition began its air campaign in March 2015, the UN says.