China, India move closer to military hotline: report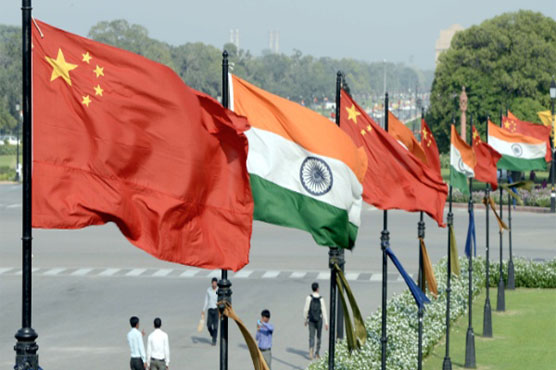 The world's two most populous nations are jockeying for regional influence in Asia.
BEIJING (AFP) - China and India are moving towards setting up a military hotline, Chinese state media reported, with a border dispute and tensions over terrorism sanctions still lingering over relations between the Asian neighbours.
China "reacted positively" to the idea of setting up a hotline, the official Xinhua news agency cited Defence Minister Chang Wanquan as saying on Monday during talks with his Indian counterpart.
The world's two most populous nations are jockeying for regional influence in Asia and their relationship is coloured by territorial disputes at both ends of the Himalayas.
In 1962 they fought a border war over the Indian state of Arunachal Pradesh, parts of which Beijing claims as South Tibet.
Xinhua late on Monday cited Indian Defence Minister Manohar Parrikar as saying India "hopes to beef up bilateral exchanges and cooperation (with China) in all sectors".
Parrikar repeated a call for clear demarcation of the Line of Actual Control (LAC) between the two countries, Indian news agency PTI reported.
But it added that China "expressed reservations over such a move" which was proposed last year when Indian Prime Minister Narendra Modi visited China.
India reacted angrily earlier this month after China blocked its request to add Masood Azhar, head of the militant group Jaish-e-Mohammad, to a UN sanctions blacklist.
China enjoys close relations with India's rival Pakistan and is pursuing a multi-billion-dollar slew of infrastructure projects there.
PTI reported that Foreign Minister Sushma Swaraj asked Beijing on Monday to "review" its position on Azhar, who has been accused by New Delhi of masterminding an attack on the Pathankot airbase in the northern state of Punjab.