Last Updated On 04 April,2015 About 0 seconds from now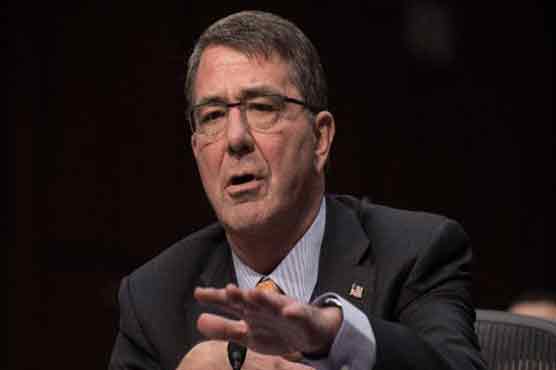 Carter embarks on the first of two trips to Asia on Tuesday.
WASHINGTON (AFP) - Pentagon chief Ashton Carter will travel to Japan and South Korea next week to underscore President Barack Obama s commitment to a strategic shift towards Asia, even as crises in the Middle East preoccupy Washington.
Carter embarks on the first of two trips to Asia on Tuesday, stopping in Tokyo and Seoul before meeting the head of US Pacific Command in Hawaii, officials said.
In May, Carter will return to the region for the annual Shangri-La security conference in Singapore followed by a visit to India, which he has worked closely with in the past to bolster defense ties.
The two visits in two months to Asia will "affirm defense relationships with allies and build upon key initiatives of the rebalance to the region," the Pentagon said in a statement.
But while Obama has tried to make the Asia-Pacific region a higher priority for US strategy, upheaval across the Middle East -- including the rise of Islamic State jihadists -- has repeatedly diverted his administration s attention.
Since August, the United States has led a coalition carrying out air strikes against the IS group in Iraq and Syria, and last week Obama approved intelligence and logistical support for a Saudi-led air war in Yemen against Iran-backed Huthi rebels.
Before flying to Japan, Carter will deliver a speech on the US "rebalance" to Asia on Monday at Arizona State University in Tempe, Arizona.
Carter, who took office in February, will stress "the strong link between national security and economic security and the full-court press the administration will continue to take on the rebalance, " the Pentagon said.
In his visit to Japan, Carter s talks will focus on new guidelines for the two countries military cooperation that are expected to be signed later in April, officials said.
The guidelines would set out an expanded role for Japan s Self-Defense Forces, allowing Tokyo s troops to come to the aid of US forces under attack.
After two days in Tokyo, Carter on Thursday will head to Seoul, where he will "reiterate" Washington s strong commitment to South Korea s security in the face of provocations and threats from the North Korean regime, officials said.
On Saturday, Carter is due to meet top officers at the US military s Pacific Command headquarters in Hawaii.