Egyptian helicopters strike suspected militants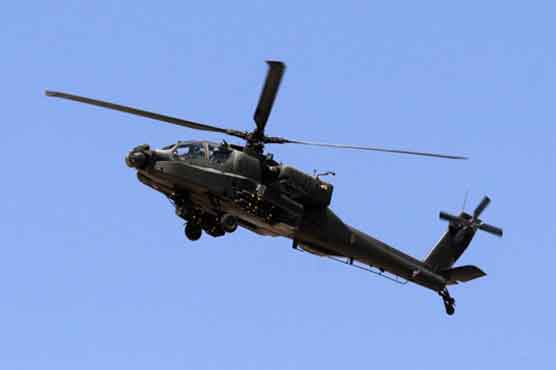 Helicopter gunships launch strikes targeting militant hideouts in northern Sinai peninsula.
EL-ARISH (AP) - An Egyptian military official says helicopter gunships have launched new strikes targeting militant hideouts in the northern Sinai peninsula, on a second day of a major offensive aiming at quelling an insurgency in the lawless region.
The official says the Sunday strikes targeted the villages of el-Mahdiya and el-Moqataa near the towns of Rafah and Sheikh Zuweyid on the border with the Gaza Strip. Three U.S.-made Apache helicopters fired rockets, hitting shacks, houses and cars used by militants, the official said.
He added that the airstrikes are to pave the way for a ground offensive, in which troops backed by armored vehicles would search homes of suspected militants.
The official spoke anonymously because he was not authorized to brief the press. At least nine suspects were killed by strikes Saturday.