Man finds £47,000 stuffed into walls of new home in Nesquik cans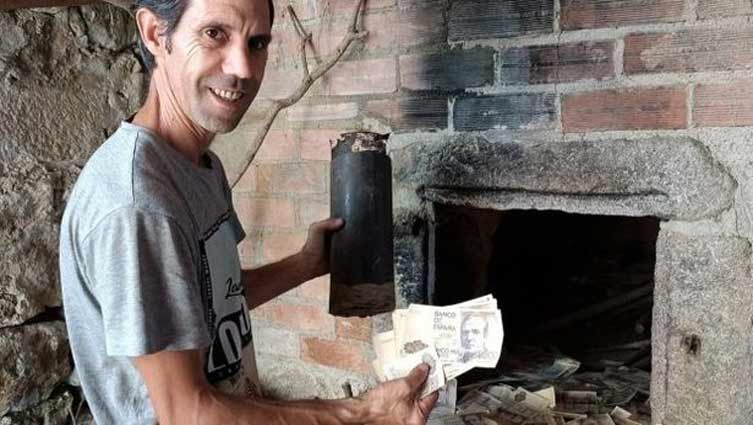 WeirdNews
The Spaniard says he plans to keep some of his out-of-date cash as a souvenir.
LONDON (Web Desk) - A man has come across a jaw-dropping discovery while renovating the home he plans to retire in. While most of us would get excited by an old family heirloom or a few quid when digging through old things, builder Toño Piñeiro got far more than he bargained for when he spotted six canisters stuffed with cash while doing renovation work on his property.
The Spaniard came across the unusual find in the form of Nesquik cans which were full to the brim with around £47,000 worth of bank notes. Not believing his luck, Piñeiro rushed to cash in on his find, but the excitement was short lived as there was a heart-breaking catch to the treasure.
Toño soon realised after trying to cash in his loot that the Bank of Spain will no longer accept the notes that make up the nine million pesetas, as the bank discontinued the old notes over 20 years ago in 2002.
Devastated by the news, Toño tried to find a solution with his bank, as he explained: "I called them, but they told me that it was no longer possible."
But all was not lost for the Spaniard as he did not walk away from the situation empty handed.
Thankfully, the builder did manage to bag himself £30,000 after trading in some more up to date currency from his haul, adding: "It paid for a new roof.
"I guess they kept these containers to avoid humidity. The last ones were somewhat damaged, but the others weren't - they were ironed, it was incredible."
The Spaniard says he plans to keep some of his out-of-date cash as a souvenir.