Mom kills, cooks pet rooster after it pecked child's face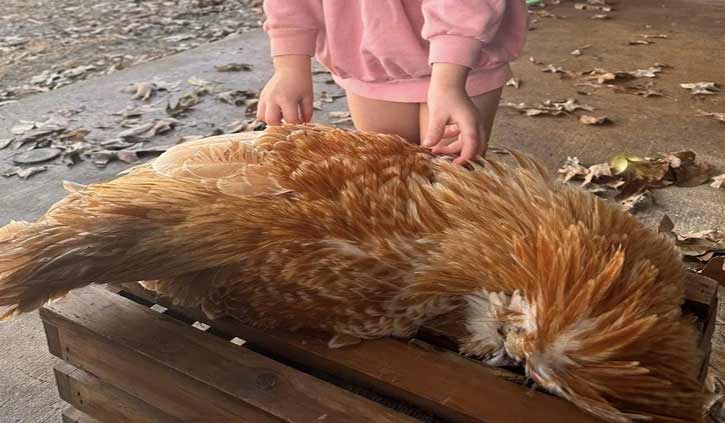 WeirdNews
So the vengeful mom decided to punish the rooster.
MISSISSIPPI (Web Desk) - A woman was so angry the family's pet rooster pecked her daughter's face that she decided to kill it, cook it and eat it for dinner.
Magan Schmidt took to Facebook to share what happened, writing that HeiHei "attacked" and almost blinded her daughter.
"Well, it finally happened," she wrote on the since-deleted post, which has since been reposted on a fan page. "Our mean ole backyard rooster, HeiHei, attacked the baby child!! We were SO lucky that he didn't do any more damage than he did."
She included photos in the post, first showing the girl with HeiHei – prior to when things to a dark, deadly turn – then others with her daughter sporting scratches on her neck and a pair of cuts and bruising around her eye.
So the vengeful mom decided to punish the rooster, in the most final, by making "HeiHei nuggets for dinner!"
She added with zero remorse: "He got what was coming to him! Mama don't play when it comes to her babies."
Schmidt also added two other photos: the first appeared to be bits of HeiHei sizzling in oil in a frying pan.
The other shows the dead rooster's smiling young victim as she eats deep-fried HeiHei.
Most people found Schmidt's actions hilarious, however, others were appalled and called out her mothering skills.