Woman stops cheeky seat-swapping passenger on a flight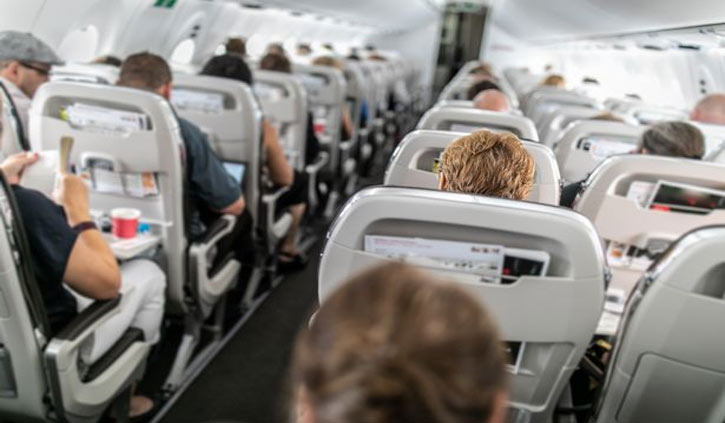 WeirdNews
The woman then hilariously instructed the middle seat lady to 'sit down Connie'.
LONDON (Web Desk) - A woman has been given praise after she stopped a woman from moving to help out another person - which would normally be the kind thing to do, but the lady next to her was sitting in premium economy, and the person who wanted to swap was sat in standard seating, making the swap a little unfair.
TikToker @not.cristinayang made a video in response to a comment on a video she d done previously which read: "I never give up my seat. Flying is a preplanned event. Someone s failure to plan isn t my problem", followed by an eye-roll emoji.
The woman explained that she was sat in a window seat, and there was a woman next to her sitting in the middle seat. The person next to her s friend came over and asked to swap seats, and the woman from the middle seat was going to oblige - until the TikToker intervened.
"So she starts getting up", the woman explained, "And I m like NO! And so the lady is like oh but it s a window seat, it s so much better than a middle seat that she has , and I was like except for the fact that we are traveling together! Hello, we re both Asian, of course, we know each other! And 26 is not premium economy ."
The woman then hilariously instructed the middle seat lady to sit down Connie , despite the fact she had no idea what her name was - but she did sit down.
She then explained that the woman in row 26 didn t buy that they were together, and she called them out on it - but to make it seem more realistic, the TikToker began speaking to the lady next to her in Cantonese, despite the fact she suspected she was Japanese.
The confrontation ended when the TikToker said: "Well, we re going to continue to talk about you in our language, so why don t you go back to row 26 where you belong? Okay."
In the comments, people found the exchange utterly hilarious and praised the woman for being so forthright when it came to the fairness of seat swapping.