Girl accidentally dyes her hair orange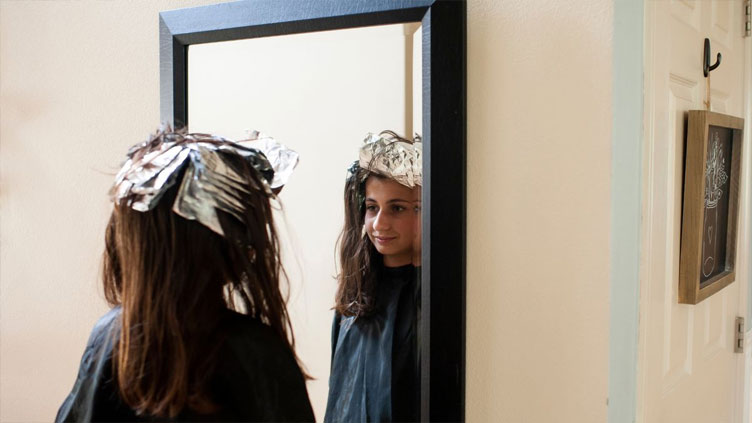 WeirdNews
LONDON (Web Desk) - A girl had dyed her hair without any adult assistance , and the bold move left her with orange hair. And, as a result of the mishap, she s refusing to go to school until her parents fix it.
He wrote: "Can t believe this is happening but here we go. My daughter (14) has always been naturally blonde, however, the last few months brown hair has been coming through her roots.
"She has asked us if she can dye it earlier this month. We said yes, but only if it s done professionally - an appointment is booked for 8th February, very popular salon with good reputation, meaning long wait times but if it s being done, it s being done right.
"Reason for this is both her, her sister, and my wife have very sensitive scalps, last time my older daughter used an at-home kit it went badly wrong... doctors kind of wrong.
"Our youngest daughter was happy with this and agreed to wait, but this weekend went out with her friend and bought an at-home kit, dying her hair at her friend s house without any adult assistance.
"Well, now it s orange.
"We offered to buy a brown or black kit to cover it until her appointment, but she screamed she is a blonde, not brunette, and hasn t really left her room since.
"She is refusing to go to school until WE fix it . I said I don t have a magic hair-fixing spell, and the choice is go dark for 3 weeks or put up with the orange colour. We phoned the salon but they cannot move up the appointment, but will contact in case of a cancellation.
In the comments, people were quick to point out that their daughter had learned a valuable life lesson, and she d be grateful for the hair fail in the future.