Doctors remove pair of scissors from woman's stomach after 20 years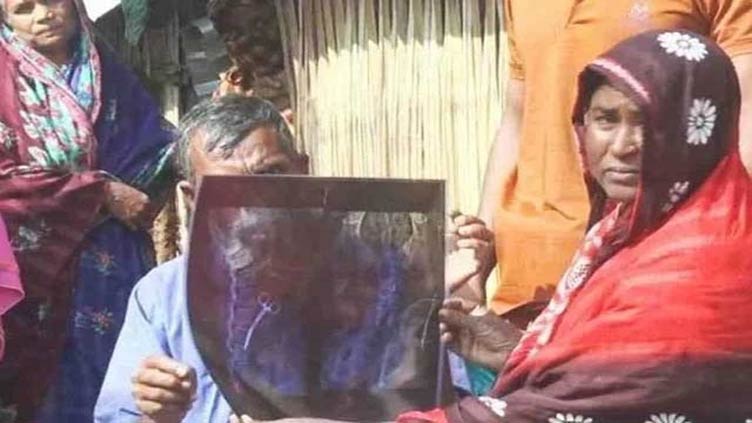 WeirdNews
Doctors remove pair of scissors from woman's stomach after 20 years
DHAKA (Dunya News) – Doctors have removed a pair of surgical scissors from the stomach of a Bangladeshi woman after 20 years.

According to details, 55-year-old woman was suffering from pain for four years after which the doctor operated her and found the scissors.

The doctors said that the scissors were left inside the stomach of the woman during a gallbladder stone removal surgery in 2002.