Nibiru to bring apocalyptic earthquakes on Nov 19: conspiracy theorists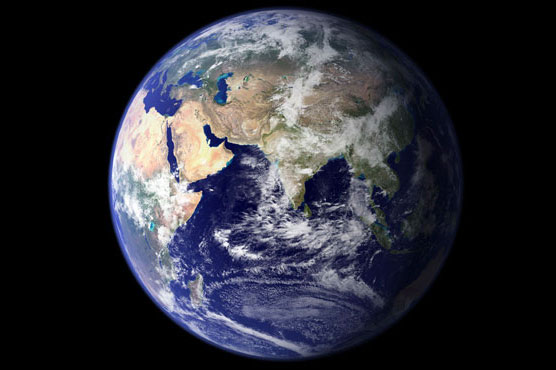 The mysterious planet was earlier predicted to collide with Earth on Sep 23
(Web Desk) – Mysterious planet Nibiru will bring apocalyptic earthquakes from November 19 onwards, claimed conspiracy theorists in their recent attempt to forecast the end of time.
Writer Terral Croft said second two weeks of November and then December are crucial because of global seismic activities will reach at their peak. The earthquakes will be triggered by gravitational influence of Nibiru. This mystery planet will not only disrupt the functioning of earth but also create problems for other planets and parts of solar system.
Despite complete rejection by NASA, people claim that Planet X or Nibiru orbits around sun after thousands of years. Different tricks are applied to calculate when Nibiru will exactly orbit near earth which will cause "apocalyptic earthquakes".
The rumours came to light after PlanetXNews.com highlighted the matter and predicted an apocalypse in near future due to weather patterns across earth and elsewhere. It was also claimed that there will be volcanic eruptions due to strong gravitational force.
Earlier, Conspiracy theorists had predicted that a long spell of tribulation will hit earth from October 15 after the appearance of Planet X.
One of these doom-mongers, Dave Meade, believed that the process of triggering end of planet which will last for seven years and begin from October 15. There will be seven whole years of a series of tsunamis, earthquakes and hurricanes, he added.
According to Meade's prediction, Planet X or Nibiru would have emerged in the solar system and pass from near earth resulting in bringing series of natural disasters to the planet, including volcano eruptions, earthquakes, tsunamis and hurricanes.
Another doom monger had predicted the end of world on September 23 saying basing biblical prophecy of the "rapture". It was said that apocalypse will blow away the world after the appearance of a woman wearing the sun. She will have the moon under her feet and wear a crown on her head with twelve stars, the prophecy claimed giving Biblical verses from John 14:1-3 as proof.