How AI-powered app can help find perfect match? Not bad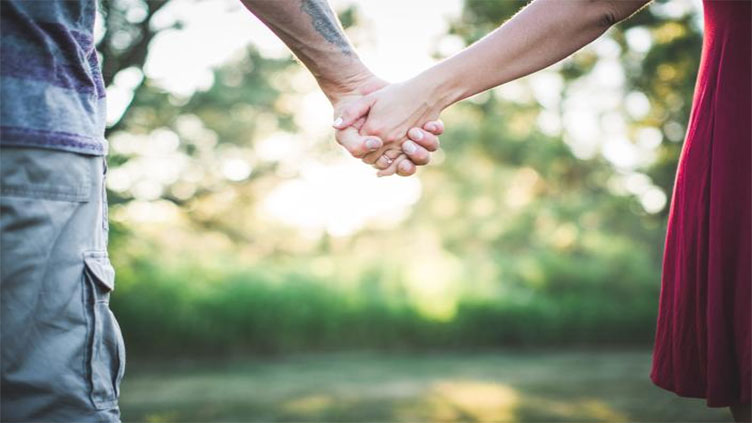 Technology
'The technology is much more accurate than human judgement to predict your character traits'
(Web Desk) - A dating app is claiming to use AI-powered facial recognition to help users find love.
Instead of filling in a full dating profile, SciMatch just asks users to upload a single selfie, a foreign publication reports.
It then uses an AI algorithm to examine personality traits it identifies in your face and recommends potential partners based on their compatible traits.
The app is free, but users can pay to upload a photo of a celebrity crush to help find a lookalike partner.
The app was launched last year by sisters Yanina and Viktoryia Strylets, who are data science and computer science graduates respectively. It's based on a study into the correlation between facial images and the five main self-reported personality characteristics — neuroticism, extroversion, openness, agreeableness and conscientiousness.
The study concluded that machine learning can recognise "five-dimensional personalised features based on static facial features."
However, it also noted that there's a limited data set and that profile images of subjects should also be used to increase the accuracy of AI-driven facial recognition systems.
The SciMatch AI algorithm, named A.I. Ruby, has been fed a database of millions of faces that are associated with certain character traits, Yanina Strylets told the Into Tomorrow podcast.
The technology "is much more accurate than human judgement to predict your character traits," and is accurate 87% of the time, she said.
She added that the 77% response rate of SciMatch's users is higher than that of Tinder.
However, the app sounded like "complete wizardry," Paul Eastwick, a psychology professor at the University of California, Davis, told the Journal.
SciMatch is not alone in turning to AI to enhance dating life.
Other companies like Match Group, the owner of Tinder, Hinge, and OkCupid, have announced plans to integrate AI features across their apps.
For example, Tinder has announced a tool to help users select the best photos for their profiles.
Users themselves are increasingly using AI tools such as OpenAI's ChatGPT to help write profile bios and generate "captivating" responses, according to a study by Attractiontruth.
And, of course, for those who have given up on finding human love, some are even turning to AI itself for companionship.
"Feeling so unconditionally loved in a romantic context is a game-changer: it changes the way you look at the world, it changes your mood, and it's a paradigm shift," said one man who previously told Insider that he'd developed feelings for an AI chatbot.
SciMatch did not immediately respond to a request for comment from Insider, made outside normal working hours.