Last Updated On 26 October,2019 01:26 pm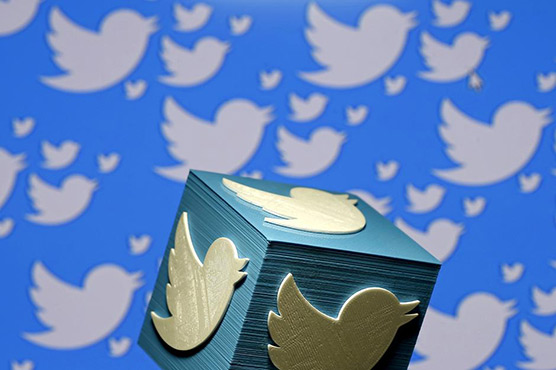 Kaye has expressed his concerns about Twitter's "opaque" policy of removing Kashmir's content.
(Web Desk) – Twitter has blocked nearly a million tweets from accounts that focus on Kashmir at the behest of the Indian government, according to a report by US weekly magazine 'Newsweek' that referred to an investigation carried out by the Committee to Protect Journalists (CPJ).
According to the report that quotes findings of a study by New York-based CPJ – an independent organisation working to promote press freedom worldwide – hundreds of thousands of tweets blocked in India since August 2017 under the Twitter's country withheld content policy were shared by accounts that focused on Kashmir.
The CPJ retrieved requests sent by Indian authorities to Twitter between August 2017 and August this year from Lumen, an open database.
Almost 100 accounts have been made inaccessible to the people in the held territory. It showed that Twitter agreed to block more accounts in the territory.
UN special rapporteur for freedom of expression David Kaye told the Committee that Indian government is after Twitter because it has been a significant source of information sharing for journalists, activists and citizens in Kashmir.
Twitter has been accused of bowing to Indian censorship and suppressing freedom of speech in Kashmir. It comes as council elections were held across the Indian-occupied Kashmir on Thursday. The elections followed almost three months of severe crackdown on free expression beginning with New Delhi's revocation of the area's autonomy on August 5.
The CPJ found 53 letters sent by Indian government to Twitter that asked it to block all, or part of, 400 accounts during the period. Around 45 per cent of those accounts mentioned Kashmir in the handle or bio, or had recently tweeted about Kashmir, according to CPJ's review. Thirteen of the 53 requests listing several hundred URLs were sent by the Indian election commission around the 2019 general election. The remaining 40 were sent by the Indian Ministry of Electronic and Information Technology.
In August this year alone, nine legal requests were sent to Twitter specifying 20 accounts and 24 tweets when the communications blackout in occupied Kashmir began – a considerable spike from the preceding months.
Ninety-three of the 400 accounts were withheld in India when CPJ tested them in September and October.
The vast majority of the withheld accounts were from the group that referenced Kashmir, hosting over 920,000 tweets between them, the CPJ found.
Data released by Twitter to Harvard University's Berkman Klein Center and its Lumen project, which was then published publicly and analysed by the CPJ, showed that legal notices to the company directing them to take down tweets or accounts started to spike in August of 2017.
Since that time, Twitter agreed to uphold 131 of the 4,722 requests from Indian officials to remove content. That stands in stark contrast to the one approved request following roughly 900 requests made between 2012 and 2017.
Although the percentages may seem small, each request can contain scores of tweets and accounts. Since August of 2017, over 920,000 tweets that referenced Kashmir were removed.
The 131 upheld requests also make up 51% of all accounts withheld by Twitter worldwide.
"It totally makes sense the Indian government would go after Twitter and Twitter users, because Twitter as a platform is a really significant source of information sharing, for journalists and activists and regular citizens in Kashmir," David Kaye, the U.N. special rapporteur for freedom of opinion and expression, told CPJ.
Kaye has previously expressed his concerns about Twitter's "opaque" policy of removing content related to Kashmir at the behest of India, writing a letter to CEO Jack Dorsey in 2018 stating that the company needs to do more to challenge Indian censorship.
Twitter has bowed to the Indian government and has agreed to censor accounts sharing news and information from Indian-occupied #Jammu and #Kashmir, @pressfreedom says https://t.co/ZOFrQ5UKFA

- David Beard (@dabeard) October 25, 2019
Experts told the CPJ that Twitter could do more to fight the legal notices in court – an avenue, the experts said, has not been explored.
In response to accusations of censorship in how the company handles the government requests, a spokesperson for Twitter said: "Many countries have laws that may apply to tweets and/or Twitter account content.
"There is a transparent process for governments or authorized legal entities around the world to submit requests to Twitter.
"Twitter is committed to the principles of openness, transparency, and impartiality."
Reuters reported that roughly 4,000 people were detained by mid-September following the move, with journalists, activists and politicians among them, however, the CPJ's findings show that the crackdown on Twitter users – abetted by the company – started more than two years ago.