Last Updated On 08 May,2018 10:05 pm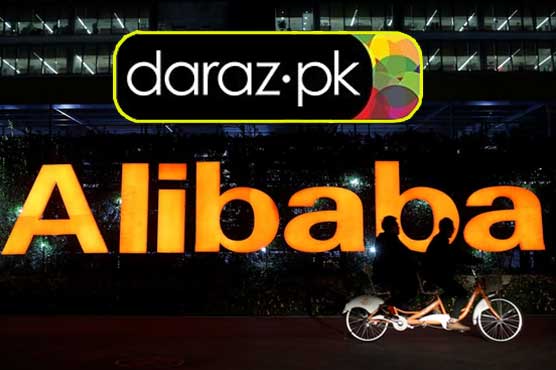 Alibaba acquires the entire share capital of Daraz, a company incubated by Rocket Internet.
(Web Desk) - The leading Chinese ecommerce company Alibaba Group has acquired the entire share capital of South Asian ecommerce website Daraz for an undisclosed amount, Rocket Internet stated in a press release on Tuesday.
The deal will see Alibaba take control of an online retailer that sells everything from fashion to electronics.
Daraz, founded in Pakistan in 2012, operates online marketplaces in Pakistan, Bangladesh, Myanmar, Sri Lanka and Nepal. The five South Asian markets in which Daraz is operating have a combined population of over 460 million, 60% of which are under the age of 35. Daraz will continue to operate under the same brand following the transaction, Rocket Internet said.
"The sale of Daraz to Alibaba is another testament to Rocket Internet´s ability to successfully scale and exit market-leading companies", says Oliver Samwer, CEO of Rocket Internet.
"Leading technology and a strong logistics network have helped creating one of the fastest growing companies in the region. The acquisition by Alibaba is a tremendous success for the entire team working at Daraz."
Daniel Zhang, CEO of Alibaba Group, said, "We are excited for Daraz to become a part of the Alibaba ecosystem. Together with Daraz, we can now empower entrepreneurs to better serve consumers in the region through our technology and expertise. In Daraz, we found a great team that espouses our values and believes that a technology-enabled commerce ecosystem will play a critical role in driving the long term economic development in South Asia."
According to Euromonitor International, Pakistan's burgeoning youth has turned the nation into a fast-growingconsumer market of more than 200 million people. That presents a growth opportunity for Daraz with the market forecast to expand 8.2 percent a year through 2021 amid rising disposable incomes.