Last Updated On 07 December,2017 10:48 pm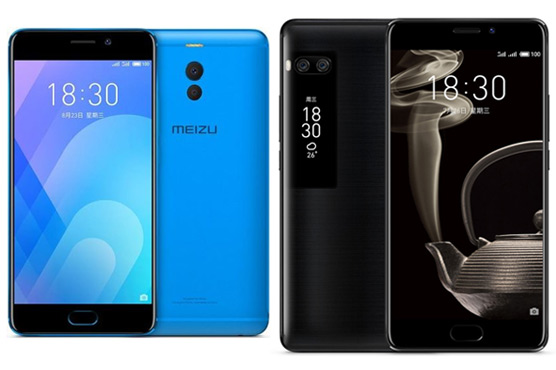 The models Meizu M6, Meizu M6 Note, Meizu Pro 7 and Meizu Pro 7 Plus will be available for purchase
(Web Desk) – A new smartphone company Meizu is all set to do business in Pakistan by launching its four models for the consumers.
The Alibaba-backed group will compete with the likes of Samsung, QMobile, Huawei and others. It began its smartphone manufacturing in 2007. In the recent two years, the company grew in the sales revenue with 3 billion in 2016.
The founder of Meizu J.Wong began initially with MP3 players till the product became successful in their own category. This led to the launch of smartphones from their model M8 which served as the first touchscreen phone in China of its time. M9 followed with retina display, MX with dual-core MX2 & MX3 with thin bezel boundary and MX4 Pro with front fingerprint identification.
These phones caught the attention of Alibaba who invested an estimated $590 million in Meizu to acquire an undisclosed stake in the organisation. With Alibaba providing resources and essential support in e-commerce, internet, mobile internet services, data analysis and other aspects while Meizu will extend Ali Baba's mobile internet advantages in the promotion of its smartphones.
The company has decided to invest in Pakistan keeping in view the pool of potential technology consumers. Meizu says to pay attention to their product design, manufacturing, innovation and fore mostly; quality. Meizu has entered Pakistan with M6, M6 note, Pro 7 and Pro 7 plus with dual LCD. Meizu is popular in 30 overseas countries including Russia, Ukraine, Myanmar, Indonesia, Italy, Israel and many more while the venture in Pakistan offers great promise as well. With the organization's vigorous expansion, the overseas sales of 2016 was 3.5 times that of 2015.
It has its own operating system in 2012. Flyme is based on Android for smoother operations, aligned user habits and offers greater security. All Meizu phones are powered by that latest Flyme 6.0.
---
Details of their smartphones: