Last Updated On 26 September,2017 10:25 pm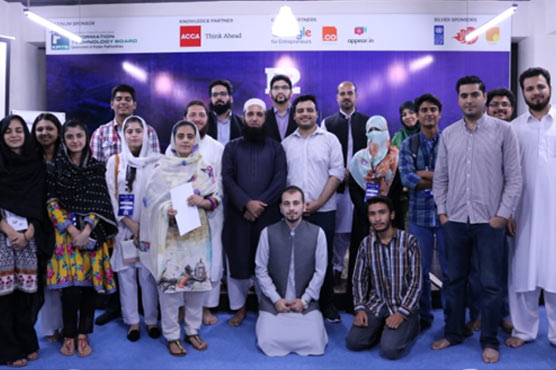 It was a 54 hour weekend that was held at Basecamp Peshawar held between September 22 to 24
PESHAWAR (Press Release) - Startup Weekend Peshawar 2017 came to its intended outcome as the 54 hour weekend finally came to halt after announcement of the winners. The third and last day of Startup Weekend was attended by the participants who gave their final pitches and prototypes on the stage in front of an esteemed panel of judges and dignitaries.
It was a 54 hour weekend that was held at Basecamp Peshawar which began from September 22nd (Friday) and continued right on till 24th September (Sunday). The event was attended by marketers, technology enthusiasts, artists, software developers, engineers and entrepreneurs. Khyber Pakhtunkhwa s unique co working space, Basecamp, provided the adobe for it under the umbrella of Peshawar 2.0.
---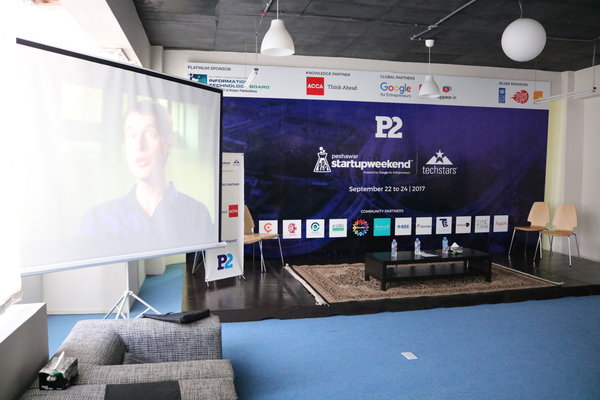 ---
On the first day of the event, energetic and passionate youths came onto the stage and pitched their diverse ideas in front of a panel of judges. The shortlisted ideas were then announced to the crowd, after which the participants split into teams of their choice and began developing a prototype for the third day. They were facilitated by mentors that were brought in from all over Pakistan and KP. The participants were given an understanding about the ABCs of startups and how-to pitch beforehand in a workshop. A total of 37 ideas were pitched, of which 24 were selected by the panel for the remaining 2 days journey.
On the second day, the facilitators gave Business Model Canvas performa's to the participants who started working on their idea according to its format. The participants were emailed resources such as; domains, iCloud access, and were provided with coaches who gave them feedback on their ideas. The participants brought their expertise to the table and improved the shortlisted ideas with their own creativity. The second day was comprised of motivational sessions by the Mentors where Syed Ahmad from DPL gave the audience his own journey of Entrepreneurship. Other mentors such as Saad Hamid, Maryam Arshad, Waqas Khan, Samar Hassan, Salman Saeed, and Ali Raza consistently directed the participants with their prototypes.
The third and last day was the day where all the participants perfected their ideas and pitched them in front of a panel of judges. The judges were: Muhammad Munim Director KPITB, Athar Osama from Pakistan Innovates, Hamza Agha from IlmIdeas2 and Miss Ayesha from UNDP.
---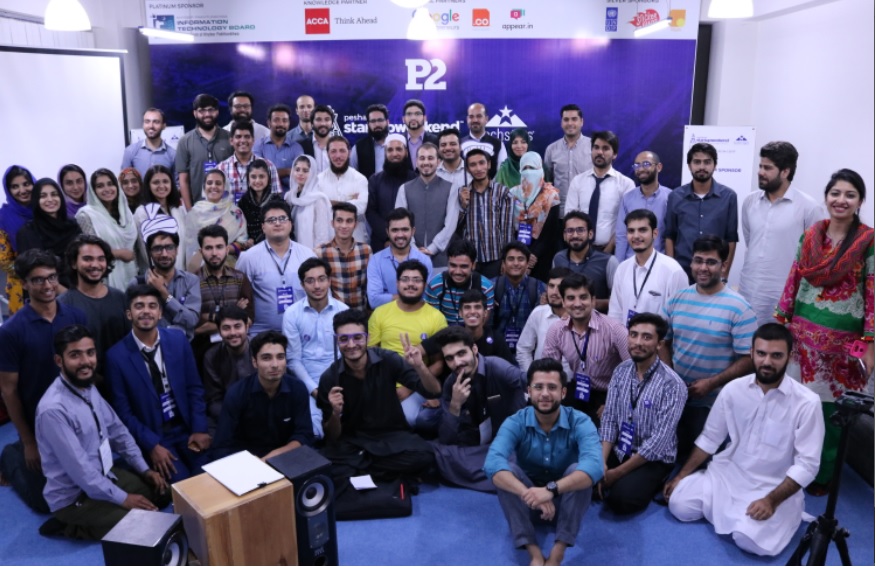 ---
The winners of Startup Weekend Peshawar 2017 were:
Best Women's Startup: Washup; An online platform for laundry services
Best Education Startup: Unidesk; An online platform for education mentorship consultancy and tuitions
3rd Prize winners: Meat Inspector; A device that distinguishes meat of different animals
2nd Prize winners: Khpl Dukan; An online grocery delivery system
1st Prize winners: Selanay da Pekhawar; An online platform for tourism in Peshawar