PHF seeks govt's NOC to play Asian Champions Trophy in India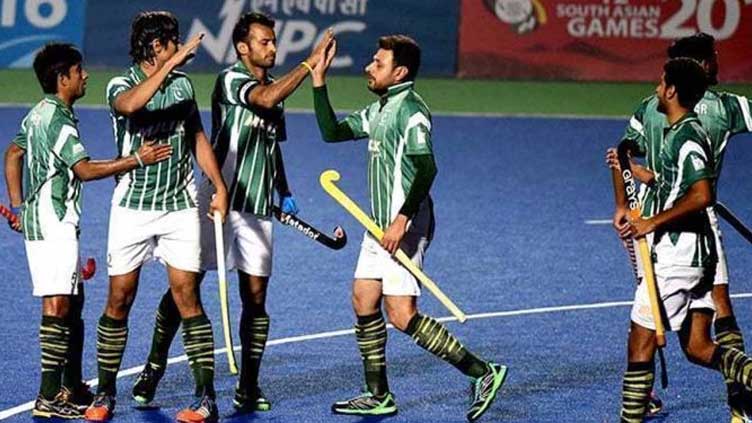 Sports
Event will be held in Chennai from August 3-12
ISLAMABAD (Web Desk) - Pakistan Hockey Federation (PHF), in a letter to Pakistan Sport Board (PSB), has requested for issuance of a no-objection certificate (NOC) to take part in the Asian Champions Trophy to be held in India.
The champions trophy will be played in Indian city Chennai from August 3-12 with six teams participating in the event. PHF Secretary Haider Hussain, in an interview with a media outlet, said, "We have written a letter to the PSB for NOC".
"We have also sent our entry to the Asian Hockey Federation," he added. Hussain also clarified why it was essential for Pakistan to participate in the event. He said Pakistan could not afford to miss the trophy while lamenting over the lack of funds.
He said Pakistan will have to pay a hefty fine if the team failed to participate in the event. He added that Pakistan's participation in the event would also pave way to qualify for the Olympics. "Dearth of funds is the biggest issue but we are trying to resolve this through the help of the government and the private sector," he added.