Last Updated On 31 March,2016 11:53 am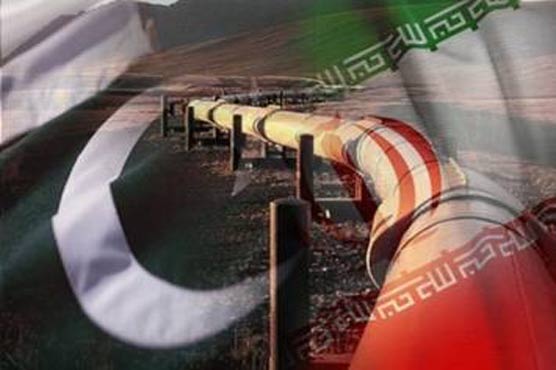 USA, EU lift economic sanctions from Iran.
Dunya News Report (Madiha Fareed)
ISLAMABAD: The lifting of economic sanctions from Iran has brightened the chances that Pakistan will complete its side of the work on Iran Pakistan Gas Pipeline. On Saturday, United States and European Union lifted the sanctions on Iran, releasing about $100 billion of country's frozen assets and allowing Iran to export an extra 600,000 barrels of oil every day.

Iran Pakistan Gas pipeline project is a 2,775 km (1,724 mi) long under-construction pipeline that will deliver natural Gas from Iran to Pakistan.

The Iran Pakistan Gas Pipeline Project was conceived in mid 1990's. A preliminary agreement was signed between both countries in 1995. This agreement outlined construction of a pipeline from South Pars gas field in Iran to Karachi in Pakistan. Later Iran made a proposal to extend the pipeline from Pakistan into India. In February 1999, a preliminary agreement between Iran and India was signed.

The project was revived in 2004 and after extensive dealings, India and Pakistan came onboard on the project in February 2007 and agreed to pay Iran US$4.93 per million British thermal units (US$4.67/GJ) but some details relating to price adjustment remained open to further negotiation.

However; In 2009 India got cold feet and withdrew from the project over security and pricing issues, and after signing a civilian nuclear deal with the United States in 2008.
Iran has been eager to expand the pipeline route to more countries, In April 2008, Iran invited People s Republic of China s to participate in the project and In August 2010 it invited Bangladesh to join the project, but the deal was never finalized with those two countries.

In September 2012, the project was announced to start before October 2012 and be completed by December 2014. On 11 March 2013, President of Pakistan Asif Ali Zardari and the President of Islamic Republic of Iran Mahmoud Ahmadinejad inaugurated the construction works on the Pakistani section of the pipeline. The Managing director National Iranian Gas Company (NIGC) Javad Owji said that the pipeline in Pakistan will be constructed in 22 months with cooperation of Iran.

The work on the gas pipeline has been stop-start from Pakistan side, on one hand Pakistani Authorities have made promises on all official levels to continue with the project but the actual work done in this regard tells a different story.

Pakistani officials have made contradictory statements about the progress on project. Pakistan got cold feet more than once on this project upon pressure from US and Saudi Arabia. United States have long pushed Pakistan on going against the pipeline, promoting Turkmenistan's Gas over Iranian natural gas even though the route required a 700 extra miles across fickle regions in Afghanistan. Whereas Saudi Arabia offered to deliver an alternative package to Pakistan if Pakistan abandon this pipeline deal with Iran. Though Pakistan has over and over again maintained that it will not abandon the project; at the same time Pakistan has not commenced any of the actual work.

Iran announced In July 2011, that it has completed construction of its section and if Pakistan does not complete its side of the pipeline by the end of 2014, it will have to pay a daily penalty of $1 million to Iran until completion. The details on the penalty remain unknown as Pakistan has still not even started work on gas pipeline in its territory.

The July 2015 US-Iran Nuclear deal, Joint Comprehensive Plan of Action (JCPOA), opened way for Pakistan to proceed on the project, In September 2015, Pakistan's minister for Petroleum and natural Resources Shahid Khakan Abbasi told the Iranian News Agency (IRNA) that "sanctions on Iran were a major hurdle in commencing the work on project, but now the work will be started within six months and will be completed by December 2017"

Now that the barriers to free trade have been lifted for Iran; the prospects are bright that Pakistan will keep its side of the bargain and instigate the halted work on the pipeline.