PM Kakar sees killing of Palestinian children as 'holocaust'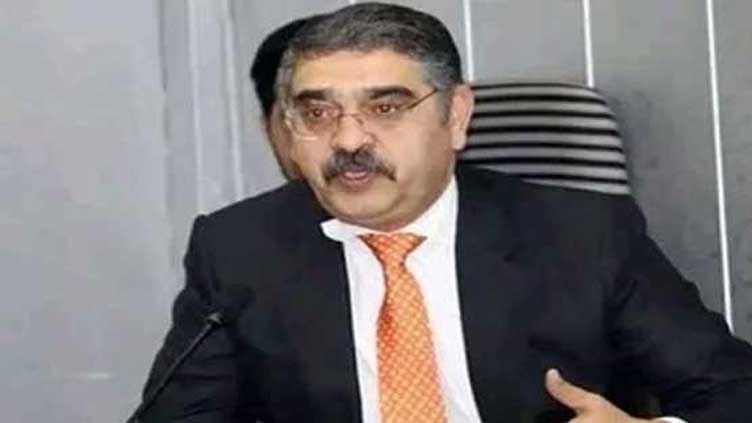 Pakistan
The interim prime minister calls for immediate end of atrocities in Gaza
ISLAMABAD (Dunya News) - Interim Prime Minister Anwaarul Haq Kakar says a professional army never targets civilians and children, expressing deep concern over the tragic events evolving in Gaza, particularly the "holocaust" of Palestinian children.
During his address at the launch of "Zara Alert App" in Islamabad, PM Kakar reiterated the government's commitment to safeguarding children's rights. He urged all segments of society to actively contribute to the improvement of children's well-being, emphasising the government's continuous efforts towards their welfare.
Also read: PM Kakar urges ECO states to hold Israel accountable for Gaza bombings

Highlighting the importance of children as the future's assets, Kakar stated that the implementation of the app would play a crucial role in safeguarding their rights.
He condemned the ongoing massacre of children in Gaza, stressing that the killing of innocent children by the Israeli army reflected a severe violation of international laws and human rights.
Expressing deep concern over the plight of Gaza's children, the interim prime minister urged an immediate halt to the holocaust. He stressed the need to view the situation in Gaza through the lens of human rights rather than religious colours, predicting that the ongoing crisis in Palestine could become a crucial factor in future conflicts.