Two terrorists killed, cop martyred in attack on Mianwali patrolling post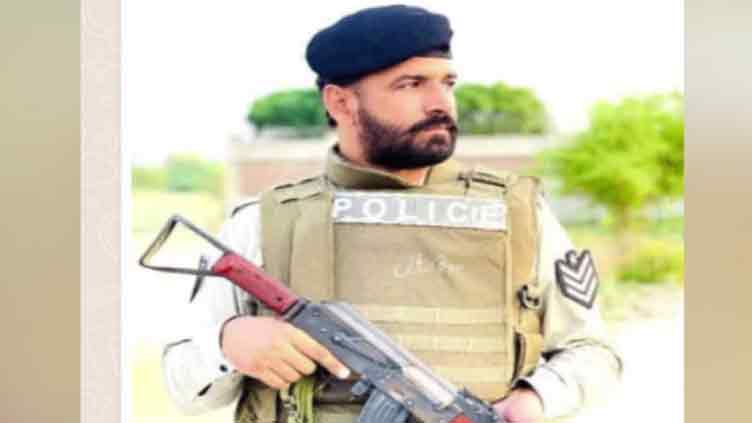 Pakistan
A group of terrorists attacked a police check post
MIANWALI (Dunya News) - A police head constable was martyred after a group of terrorists attacked a Punjab Highway Patrolling Post in Mianwali. A crossfire also left two terrorists dead and another severely injured.
According to a Punjab Police spokesman, a group of more than 10 terrorists attacked Eisa Khel Kundal patrolling post in early hours.
An exchange of fire took place between the suspects and Punjab police officials who foiled an attempt of the suspects to enter the patrolling post's building.
The firing left two suspects dead and PHP head constable Haroon Khan martyred. Khan suffered bullet wound in his eye.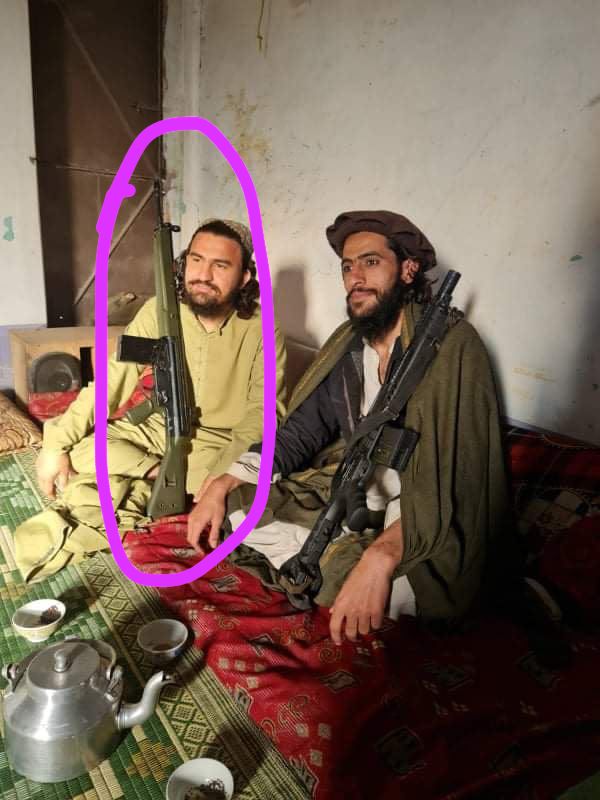 The spokesman further said the gun battle ensued for about four hours and members of PHP and the counter-terrorism department (CTD) officials repulsed the attack.
Punjab police chief Dr Usman Anwar said the deceased suspects were involved in terrorists activities across the country. He said a hunt had been launched to trace the runaway suspects.
He said Punjab police along other security forces were fighting the terrorists, adding CTD has so far conducted 130 intelligence-based operations.
The Punjab police were put on high alert to protect life and property of the masses, the Punjab IG said.
The IG left for Kundal in morning. He will attend the funeral of the martyred cop.
A spike in terrorism has recently been witnessed in recent days as terrorists are either attacking law enforcement agencies or committing suicide attacks.
On Friday, two suicide bombings in Balochistan's Mastung and Khyber Pakhtunkhwa's Hangu had left 64 martyred and over 75 injured.
Suspects identified
The Punjab Counter-Terrorism Department (CTD) identified the deceased suspects as Zubair Nawaz and Muhammad Khan of of TTP-Tipu Group. Zubair was the brother of Lakki Marwat TTP Ameer Arshad Nawaz.
The bodies were identified with the help of intelligence agencies and latest software technology.
Condemnation
Condemning the attack in strong words, Interim Interior Minister Sarfraz Bugti said the "cowardly acts" of terrorists could not weaken the morale of the security forces.
جام شہادت نوش کرنے پر پولیس اہلکار ہارون خان کو خراج عقیدت پیش کرتے ہیں، شہید ہیڈ کانسٹیبل کے بلند درجات کے لئے دعا گو ہیں،غم کی اس گھڑی میں شہید اہلکار کے اہلخانہ کے ساتھ کھڑے ہیں،دہشت گردوں کی بزدلانہ کارروائیاں ہمارے حوصلے پست نہیں کر سکتیں.

— Ministry of Interior GoP (@MOIofficialGoP) October 1, 2023
"Enemies of the country are trying to sabotage peace and development in Pakistan, the sacrifices of police and law enforcement agencies in the war against terrorism are unforgettable," he added.