'Service to people' always been PML-N's core narrative: Sanaullah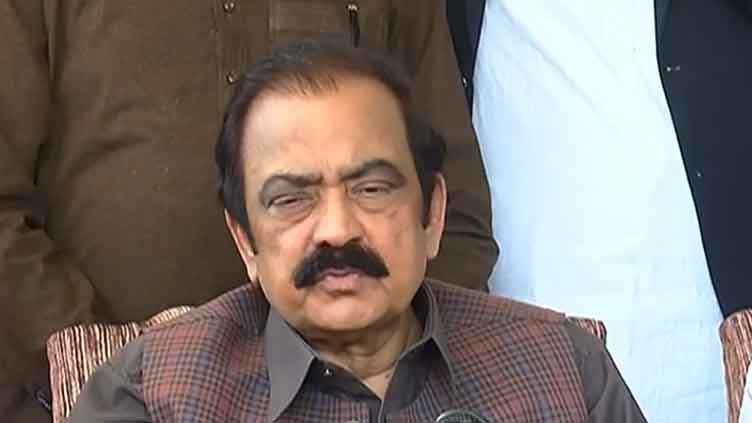 Pakistan
'Service to people' always been PML-N's core narrative: Rana Sanaullah
GUJRANWALA (Dunya News) – Prominent PML-N figure, Rana Sanaullah, expressed optimism on Thursday that party supremo Nawaz Sharif would lead the country out of its current crises, adding that the former premier would set the nation on a path of progress and development.
Interacting with a group of reporters in Gujranwala, Sanaullah insisted that the PML-N's core narrative had always been "service to the people and Pakistan".
The former interior minister urged the nation to support the PML-N in the upcoming elections, suggesting that they should grant Nawaz Sharif a mandate similar to the one they bestowed upon him in 2013.
Sanaullah also announced that Nawaz Sharif would address the entire nation at the Minar-e-Pakistan upon his return to country on October 21, marking the beginning of a renewed journey towards development.
Read also: Nawaz to touch down in Pakistan on Oct 21: Shehbaz
In his capacity as the PML-N Punjab chapter president, Sanaullah instructed party leaders to mobilise 500 supporters each to welcome the party supremo upon his return to Pakistan.
In a related development, Rana Sanaullah, while addressing PML-N workers in Gujrat, recalled that when Mian Nawaz Sharif came to power in the 1990s, the nation had placed its trust in him.
He noted that during that period, Pakistan had embarked on a path towards becoming an Asian Tiger, lamenting that a conspiracy against Mian Nawaz Sharif in the 1990s had halted the country's development.