LHC grants PTI chief protective bail in Toshakhana case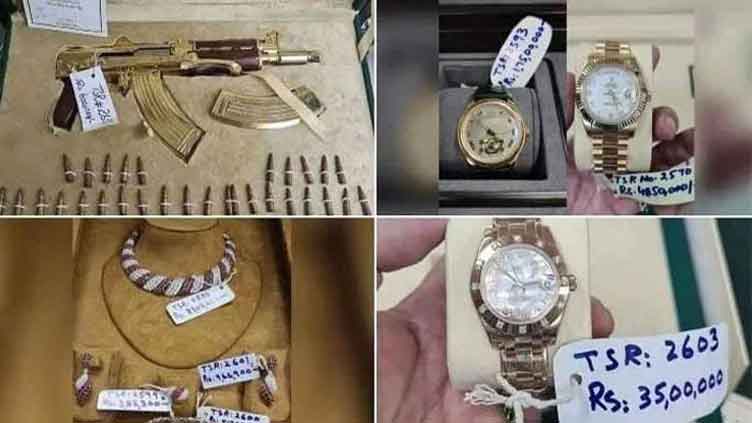 Pakistan
The case was registered on June 6
LAHORE (Dunya News) - The Lahore High Court (LHC) on Wednesday granted protective bail to PTI chief in the Toshakhana case till June 21.
Justice Amjad Rafique issued the order in a plea filed by former prime minister for protective bail. PTI chief had been accused of committing "fraud, forgery for the purpose of cheating" in obtaining gifts from the Toshakhana - a treasury for storing state gifts.
An FIR had been lodged against him, his wife, PTI leader Zulfi Bukhari, Shahzad Akbar, and others on June 6.
Hours ago, PTI chairman filed a petition in the LHC wherein he stated that he was "falsely implicated" in the case with "malafide intention and ulterior motive".
He requested protective bail saying, "The sole objective of naming the petitioner in the FIR is to harass, blackmail and politically victimise him".
The Islamabad police, earlier, registered a case against PTI Chairman for allegedly providing false receipt of a Toshakhana watch.
A case has been registered on the complaint of citizen Nassemul Haq with the Kohsar police. The PTI chief had been accused of preparing fake receipts to sell the gifted watch.
According to the complainant, the fake invoice of his shop was used in the sale of watch.