Kaira rubbishes claims of women's mistreatment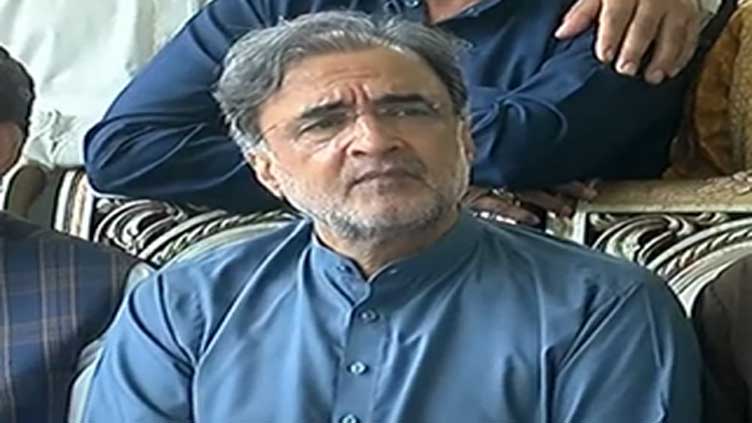 Pakistan
Seeks 'strict action' against those levelling baseless allegations
LAHORE (Dunya News) – PPP leader Qamar Zaman Kaira said on Thursday action should be taken against those who levelled allegations without evidence.
Addressing a presser, he said the PTI was trying to give an impression that the party was being victimised, adding that they were levelling blames of mistreatment against women. "It is not only condemnable but those who hurled allegations should be penalised," he added. He demanded the government, he said, to take strict action against them.
He went on to say that they had spred fake news using technology, adding that it was neither beneficial for the country nor for a political party. "Which democratic leader has not suffered jails in the country," he asked.
Were the PTI leaders being detained before May 9, he asked. Rubbishing the claims of crackdown on the PTI, he said "Investigations were going on well before that happened".
Mr Kaira said women leaders were arrested by lady police officers and not by men, adding that we respected our women but we must teach our women to be respectful too. "Women have to protect their dignity in politics themselves," he added.
He said the PPP never objected in such a way when former PM Benazir Bhutto was detained in a third-class jail. "I invite those who have evidence of torture against women to come forward, and I shall assure you justice," he added.
The PPP leader continued by saying that the PPP's leaders joined the PTI in 2018 to secure seats, adding that if they were coming back, we would welcome him. "We are against banning the parties but fair trial must be conducted to convict them if they committed wrongdoings," he added.
He said planned attacks were launched at Jinnah House and other military installations on May 9, adding that the government was not constituting new laws to hold them accountable. "Civil court will be satisfied before handing over suspects to the military under army law," he added.
Anyone fearing being trailed under the army law would get the opportunity to appeal against the decision in higher courts, he said.