Countries are not dismembered by borders but from within: Sheikh Rashid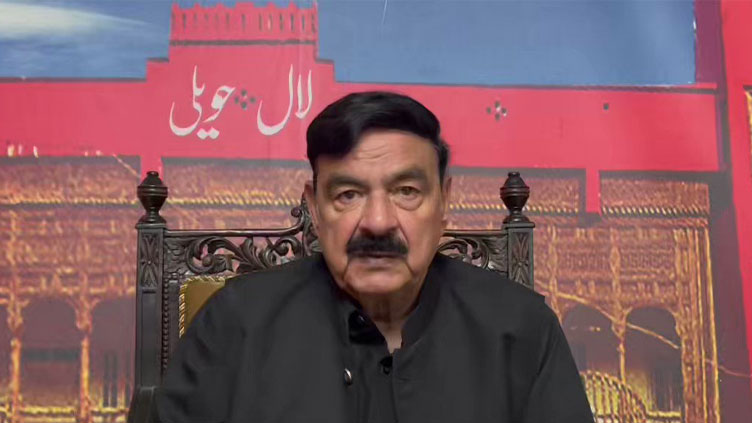 Pakistan
Says leaders who quit party are in habit of doing so under doctrine of necessity
RAWALPINDI (Dunya News) - Awami Muslim League chief and former federal interior minister Sheikh Rashid Ahmed said on Monday that those who left the party had changed loyalties many times under the doctrine of necessity.
Using his twitter handle, Sheikh Rashid said, "Countries are not dismembered by borders but from within. In Pakistan, the hearts of the people have been broken by desecration and violation of sanctity of homes. Efforts should be made to bridge differences and unite the people and winning their hearts. When a nation loses heart, it damages political and economic basis of the country."
Also Read: PML-N will reap tomorrow what it is sowing today: Sheikh Rashid
The former federal minister said those who quit the party had changed parties many times under the doctrine of necessity. Nawaz Sharif himself was a member of 'Tehreek-e-Istiqlal Asghar Khan Coordination Committee'. He got excise ministry from Gate No 4 after orders from the higher-ups. About Shehbaz Sharif, comments of Ijazul Haq were enough, he stated.
Mr Ahmed said those who claimed about production of 'bumper crops' were telling about three million tonnes shortfall in wheat purchase. He appealed to the institutions to address the rumours spreading in the country. He added that there was a conspiracy behind every rumour. The former interior minister said a fake budget was being prepared without the IMF (loan deal).
The head of Awami Muslim League further said, "Every Muslim prays for martyrdom but it becomes fate of the lucky ones only. Let those who quit the parties be able to face the public in the days to come."