Malik Ahmad Khan accuses PTI of undermining national interests, declares it as foreign-funded party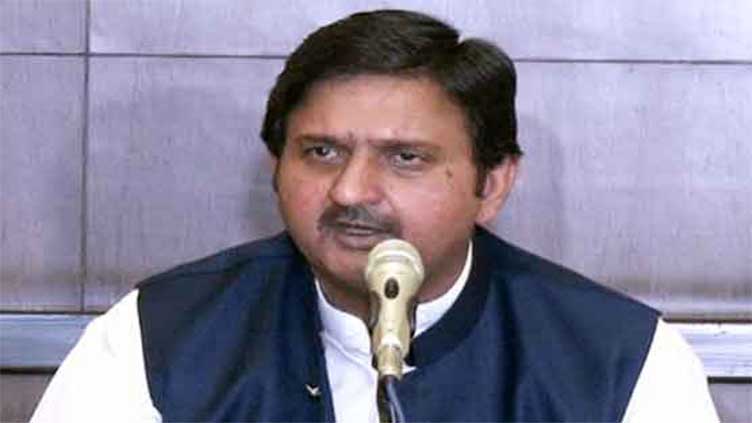 Pakistan
He accused the PTI of seeking to weaken the nation
KASUR (Dunya News) – Special Assistant to the Prime Minister, Malik Ahmed Khan, delivered a scathing speech on Sunday, denouncing the foreign-funded party PTI (Pakistan Tehreek-e-Insaf) and claiming that it could never achieve its objectives.
Speaking at the Youm-e-Takbeer ceremony, Malik Ahmed Khan alleged that certain individuals within the PTI were attempting to diminish Pakistan's nuclear capabilities, while others were resorting to acts of vandalism by targeting army installations.
He accused the PTI of seeking to weaken the nation, questioning their loyalty by highlighting the burning of historical records at Radio Pakistan.
The SAPM emphatically declared that the incident on May 9, during which violent protests by the PTI took place and historical records were destroyed, did not only target the Corps Commander's house but also compromised the integrity of the entire country.
However, he expressed confidence that the people of Pakistan would thwart any conspiracy against their nation. Malik Ahmed Khan drew a parallel with the resilience demonstrated by former Prime Minister Nawaz Sharif during the nuclear tests in 1998, suggesting that only leaders like him could withstand such pressures.
He further stressed that Pakistan is a nuclear power and those who sought to strengthen it are the true heirs, asserting their determination to dismantle any plot aimed at its destruction.