An oath 'all Greek to' Karachi LB representatives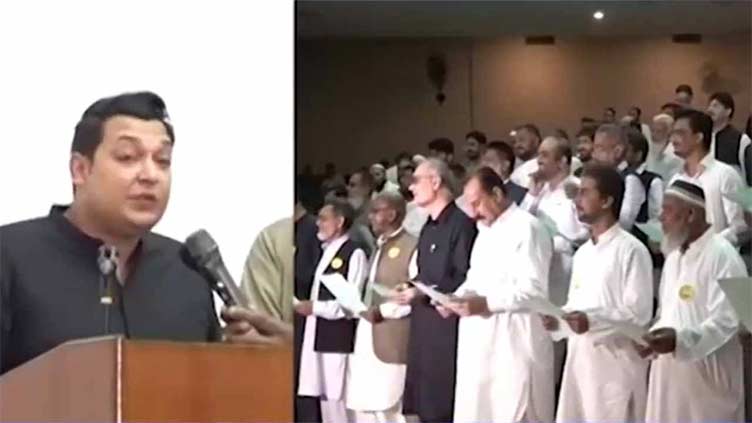 Pakistan
The oath-taking ceremony of the newly elected LG representatives was held on Monday
KARACHI (Dunya News) - In an unusual happening, the local government (LG) representatives struggled to take oath as North Nazimabad Assistant Commissioner Hazim Bangwar administered it in English.
The oath-taking ceremony of the LG representatives, union councils' chairmen and vice chairmen was held on Monday and the ceremony turned into an English class when the oath-takers responded in Urdu, while the AC chose the English language for the purpose.
Jamat-e-Islami's (JI) Karachi chief Hafiz Naeemur Rehman, who was among those taking the oath, intercepted Bangwar while administering the oath when he noticed his fellow representatives' were puzzled.
The two reportedly argued as Naeemur Rehman urged the AC to administer oath in Urdu but Bangwar administered oath in English, saying there were options of Urdu, Sindhi and English languages.