Pervaiz Ashraf does not agree people die of hunger in Pakistan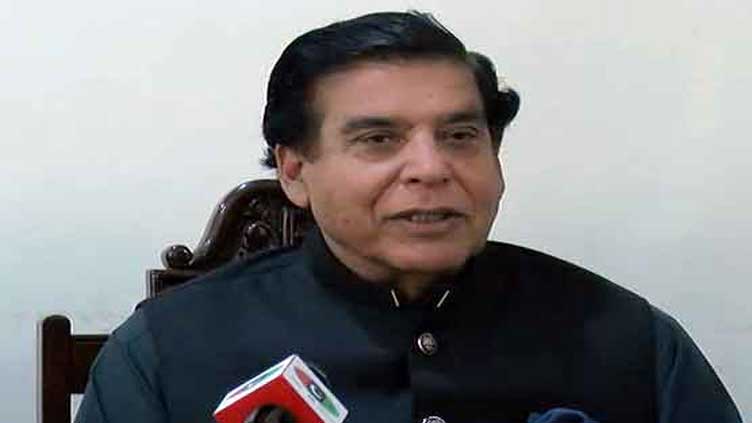 Pakistan
We need to move forward with mutual consensus, says Raja
ISLAMABAD (Dunya News) – National Assembly Speaker Raja Pervaiz Ashraf on Thursday said Pakistan was the only country where no one died of hunger.
Talking to the media, he said he did not agree with the view that people were dying of hunger in Potohar. "I don't buy the notion that people might have died there", he reinforced.
He said the constitution of Pakistan would celebrate its 50th birth anniversary next year adding that its golden jubilee was being observed with zeal and zest and it aimed to aware the nation's youth of the country's democratic and constitutional system. "Speech competitions on the topic of "My Constitution, My Independence" will be conducted across the schools", he added. It was our foremost duty, he said, to revive the constitution to its real shape.
He went on to say that it was unfortunate to see the space reduction in the parliament adding that the only solution pertained to standing beside the constitution. "If every institution works within its [constitutional] limits, it will help Pakistan prosper", he added.
He maintained that the parliament never stood quiet on human rights violations adding that we had to work for the sanctity of the constitution. "The parliament is a soft target for everyone", he added. Blame game had been going on for the past 75 years, he said, but we had to sit together in the parliament.
Mr Ashraf said he would invite PTI chief Imran Khan to the constitution's golden jubilee adding that the country needed mutual consensus. "We should forget whatever happened and move forward", he added.