ECP gives Imran, other PTI leaders last chance to appear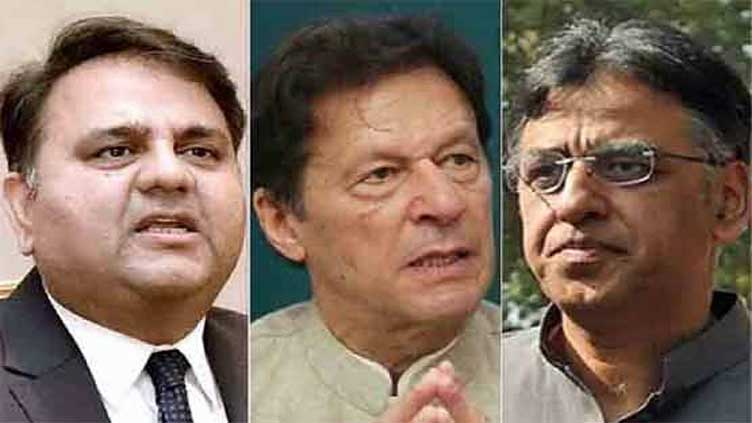 Pakistan
Adjourns the hearing until April 18
ISLAMABAD (Dunya News) – The Election Commission of Pakistan (ECP) on Tuesday gave a last chance to Pakistan Tehreek-e-Insaf (PTI) chairman Imran Khan, PTI senior vice president Fawad Chaudhry, PTI general secretary Asad Umar, and others are to appear before it in the ECP contempt case.
A three-member ECP bench headed by ECP Sindh member Nisar Durrani heard the case and adjourned the hearing upon PTI leaders' non-appearance until April 18.
Faisal Chaudhry, the lawyer representing Mr Khan and Mr Chaudhry, filed the plea to postpone the hearing and argued to revoke the ECP's order directing Mr Khan to appear in a personal capacity until the LHC announced its verdict.
Mr Durrani remarked that today was the day for the PTI to present its arguments. Advocate Anwar Mansoor, the lawyer representing Mr Umar, argued that Mr Umar had to appear before the anti-terrorism court (ATC) adding 150 cases were lodged against PTI leaders and how could they appear before all at a time.
Mr Durrani remarked that a decision had to be taken on the points raised in the pleas. Another bench member Shah Muhammad Jatoi remarked that the ECP was giving them a last chance to appear, otherwise, charges would be framed against them.