Punjab Assembly elections delayed despite SC's ruling, laments Zaidi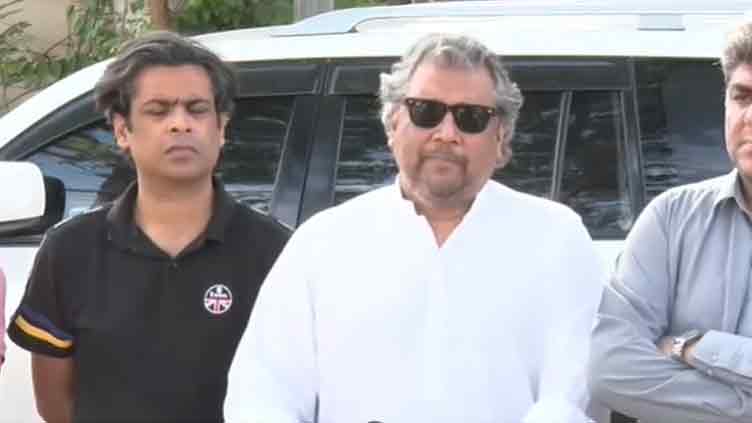 Pakistan
PTI fighting for actual freedom, says Zaidi
KARACHI (Dunya News) – In response to the Election Commission of Pakistan's (ECP) decision to postpone the Punjab Assembly elections, Pakistan Tehreek-e-Insaf (PTI) senior leader Ali Zaidi lamented on Thursday the elections in the province had been postponed despite the Supreme Court's ruling.
Speaking to media, Mr Zaidi berated the incumbent government, saying, "The drama is being staged in the country for the past 10 months." He said the role of the institutions was to provide protection to the citizens.
Mr Zaidi slammed former president Asif Ali Zardari, saying, "The Keamari office was pelted with the stones by Zardari mafia".
"Those who are in power have no concern with the law or constitution whatsoever," he lamented.
He reiterated that the PTI was fighting for the sake of actual freedom.