Sanaullah's today speech same as pre-Model Town incident, claims Fawad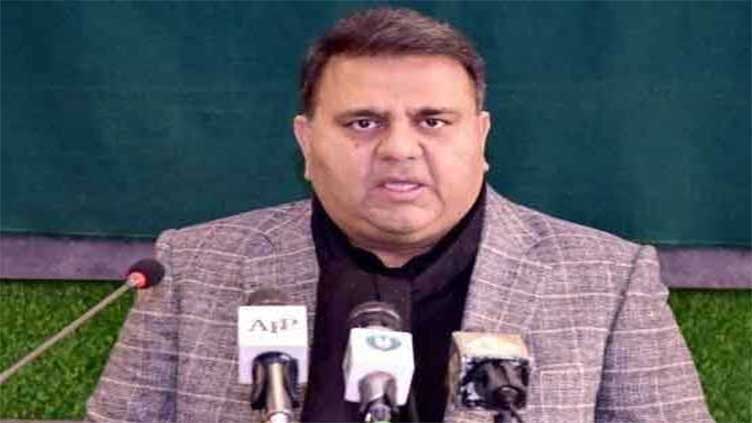 Pakistan
Sanaullah's today speech same as pre-Model Town incident, claims Fawad
LAHORE (Dunya News) – Pakistan Tehreek-e-Insaf (PTI) leader Fawad Chaudhry said on Wednesday the nation would decide that who was delinquent and terrorist.
He lambasted Interior minister saying that the latter's speech was same as the one before Model Town incident in Punjab Assembly on June 17, 2014.
He claimed that Rana Sanaullah indirectly challenged the Supreme Court (SC) and gave clear message to SC that government would not oblige to court's order of holding election in 90 days.
Former information minister said, "Imported rulers has started war against Supreme Court, they attacked SC before as well." He added that no political party claiming to be democratic should run from facing the public in elections.