Court extends suspension of Imran's arrest warrants in judge threat case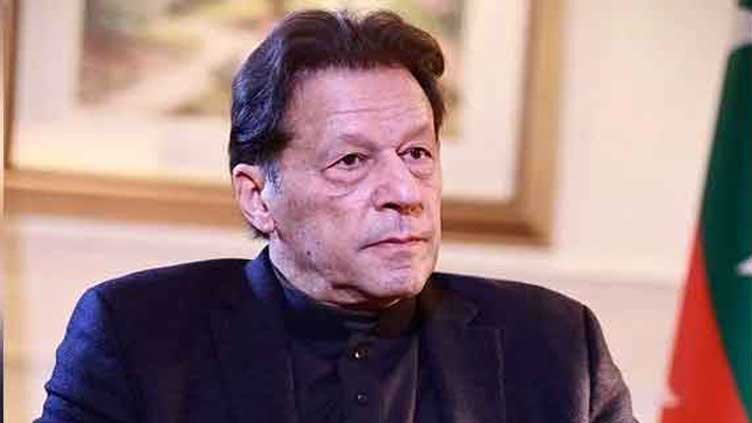 Pakistan
Court orders Imran Khan to appear until March 20
ISLAMABAD (Dunya News) – A District and Sessions Court on Thursday extended the duration of suspension of non-bailable arrest warrants issued against PTI Chairman Imran Khan in a woman judge threat case until March 20.
Additional Sessions Judge Faizan Haider Gillani ordered Mr Khan to appear before the court until March 20.
As the court resumed hearing, prosecutor Rizwan Abbasi presented before the court and argued against the plea filed for suspension of arrest warrants issued for Mr Khan.
Mr Abbasi argued that Mr Khan's arrest warrants could not be suspended in his absence from the court adding that if the warrants were suspended in his absence, other accused would also seek the same favor. "When the police reached Mr Khan's residence at Zaman Park to implement the arrest warrants, PTI workers threw Molotov cocktails at them and tortured them", he added. Mr Khan's bail should be revoked, he argued, in this case too.
The prosecutor also objected the plea filed for suspension of arrest warrants and signatures on the judicial form submitted to the court adding that the court must get the signatures cross-checked by the National Database and Registration Authority (Nadra). He argued that arrest warrants were issued for Mr Khan over his persistent absences from the court adding that he appeared before ATC, the Banking court, and the LHC but did not appear before the sessions court.
Mr Khan kept on leading the rallies instead of appearing before the court adding he led the rally in Rawalpindi after he was shot at in Wazirabad. "Arrest warrant can only be suspended if the accused appears before the court", he added.
The judge took a break again until PTI lawyers appeared again before the court.