Gifts belong to recipients, not the state, says Abbasi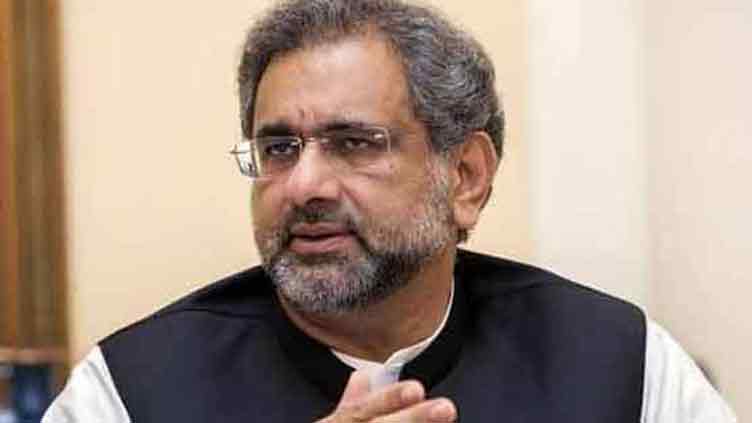 Pakistan
PML-N leaders concerned over delay in deciding NAB cases
ISLAMABAD (Dunya News) – Pakistan Muslim League-Nawaz (PML-N) leader and former prime minister Shahid Khaqan Abbasi claims that recipients were the owners of the gifts presented to them by foreign countries or dignitaries, and not the government.
He stated this while speaking to media outside the Judicial Complex in Islamabad a couple of days after the federal government shared record of Toshakhana, a state depositary, since 2002, making explosive revelations.
Mr Abbasi, who served as prime minister from August 2017 to May 2018, had retained all the gifts he received from foreign countries. The record revealed that Abbasi' wife and sons had received gifts worth millions.
He said there was also his name in the Toshakhana record, adding that the gifts received from foreign countries were deposited with the state depositary but they could be retained by paying a certain amount as per law. He said the value of the gifts was assessed by the government, adding that a legal action could be initiated against him if he had done anything wrong. He said, "Gifts belong to those who receive them".
Read Also: Gifts record in Toshakhana since 2002
The PML-N leader expressed concerns over delay in deciding cases pending with the accountability court. He asked National Accountability Bureau (NAB) chairman retired Lt Gen Nazir Ahmed Butt to wrap up the cases of "poor people", saying the NAB could continue with cases against politicians.
The PML-N stalwart also rejected reports regarding formation of a new political party.