Sanaullah sees Nawaz's return vital for economic well-being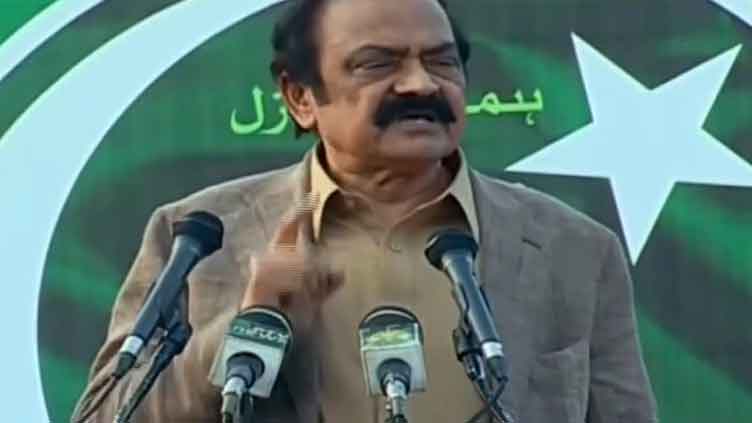 Pakistan
Sanaullah accuses Imran of bringing several crises
SAHIWAL (Dunya News) – Interior Minister Rana Sanaullah claimed on Monday that Pakistan Muslim League-Nawaz (PML-N) supremo Nawaz Sharif will take the country out of the economic woes after the latter's return from London
Mr Sanaullah, speaking at a convention, slammed Pakistan Tehreek-e-Insaf (PTI) Chairman Imran Khan, saying, "Imran's Jail Bharo Movement has been denounced by the masses." Mr Sanaullah blamed Mr Khan for several crises, saying the deposed premier had been busy staging protests, the long march, and the "Jail Bharo Movement" for the past eight months.
He believed the country was suffering not only from an economic but also from a constitutional crisis.
Mr Sanaullah, who lavished praise on PML-N senior vice president Maryam Nawaz, stated that Ms Nawaz's role will be important in getting rid of Mr Khan.
Recounting the contributions made by former prime minister Nawaz Sharif, Mr Sanaullah said, "Even now, the only solution to all the problems facing the country is the leadership of Nawaz Sharif."
Meanwhile, PML senior vice president Maryam Nawaz said the elections will be held after former prime minister Nawaz Sharif's sentence was annulled and bringing PTI chairman Imran Khan to justice.