Rana Sanaullah suggests simultaneous elections for provincial, national assemblies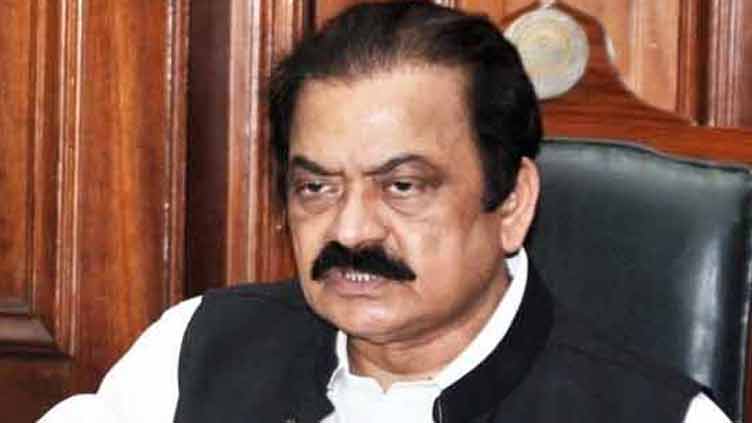 Pakistan
Says PTI chief would himself be responsible if disqualified in the Tyrian White case
ISLAMABAD (Dunya News) – Pakistan Muslim League-Nawaz (PML-N) leader and Interior Minister Rana Sanaullah says national and provincial elections should be held at one time.
His statement comes as Imran Khan-led Pakistan Tehreek-e-Insaf (PTI) is insisting on elections in Punjab and Khyber Pakhtunkhwa (KP) after it dissolved the provincial assemblies in January this year. It has also been demanding snap elections in the country since the ouster of Imran Khan as prime minister through a no-confidence vote in April last.
Mr Sanaullah, in a statement, said the PTI chief would start a blame game if he lost the elections as he would claim that there was no caretaker setup in the Centre. He said the Election Commission of Pakistan (ECP) should take a better decision as elections should ensure stability instead of creating unrest in the country.
Read More: Punjab election date: LHC directs ECP to submit progress report
The interior minister said the PTI chief would himself be responsible if he was disqualified by the Islamabad High Court in a case pertaining to concealing his alleged daughter Tyrian White in the nomination papers. "Why had he concealed his child?" he questioned.
The PML-N stalwart accused Mr Khan of damaging relationship with friendly countries. "They were running a campaign against corruption but worst graft activities were held under his nose," he took a dig at the PTI chairman.