Karachi-bound Allama Iqbal Express nearly escapes major accident near Kotri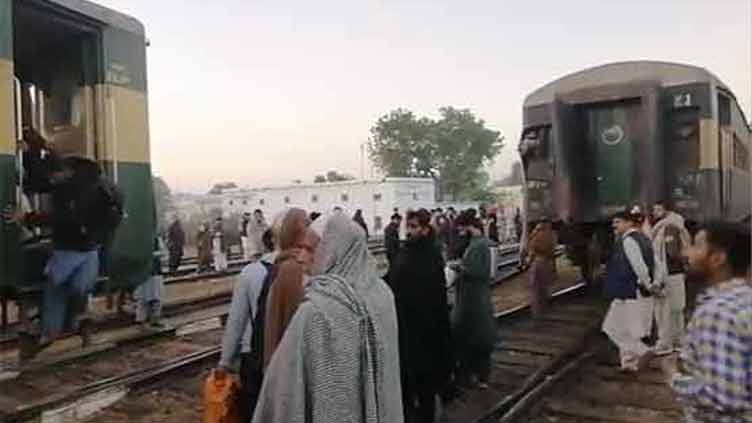 Pakistan
The coupling joining the coaches broke suddenly, leaving the train divided into two parts
HYDERABAD (Dunya News) – A Karachi-bound passenger train of the Pakistan Railways nearly escaped a disaster after some of tis coaches got detached from other rakes near Kotri, a city of Jamshoro district in Sindh.
The Allama Iqbal Express was moving towards Karachi from Peshawar when the coupling joining the coaches broke suddenly, leaving the train divided into two parts. The incident occurred due to overspeeding when the train was changing the track.
After the coupling broke, the automatic brakes stopped both the separated coaches gradually, averting a major disaster. The incident caused disruption on the track as movement between Karachi and Hyderabad has been suspended temporarily.
No damages have so far been reported in the incident.