Imran Khan feels efforts under way to debar him, bring Nawaz back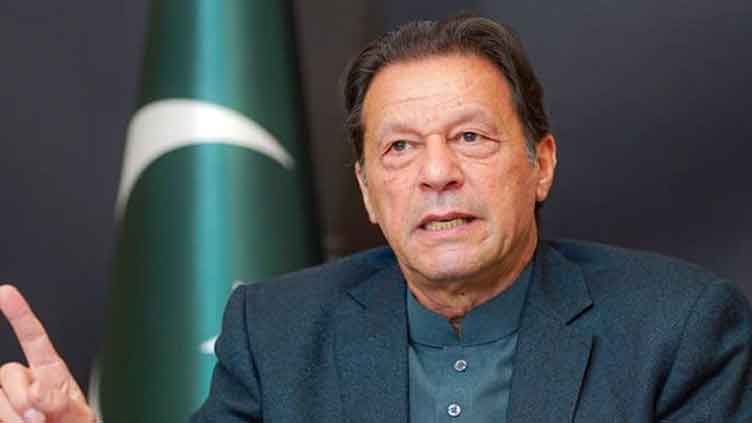 Pakistan
Imran Khan feels efforts under way to debar him, bring Nawaz back
LAHORE (Dunya News) – Pakistan Tehreek-e-Insaf (PTI) Chairman Imran Khan claimed on Tuesday that efforts to debar him from politics were under way in order to bring former prime minister Nawaz Sharif back to "the country's politics."
Speaking to journalists of foreign media, the deposed premier spoke about his "Jail Bharo Movement," saying it would be a peaceful movement during which he would be the first to court arrest. "It will take me two more weeks to recover completely from the injuries after which I will lead the movement by myself," added Mr Khan.
Speaking about the peace in Afghanistan, Mr Khan took a dig at Foreign Minister Bilawal Bhutto-Zardari, saying, "Mr Bhutto-Zardari can go to the United States for lunch but he is not willing to land in Afghanistan for the sake of peace."
Recalling his ouster, Mr Khan claimed that this was for the first time in the country's history that the masses had denounced a regime change. As for Punjab's political situation, Mr Khan lamented, "Such people were imposed on the province, who were responsible for the May 25 incident."
Mr Khan feared the possibility of rigging in the elections. He once again demanded that elections should be held within 90 days, adding that it was up to the institutions to ensure the holding of the polls.