Imran sees 'someone else' behind govt's vindictive politics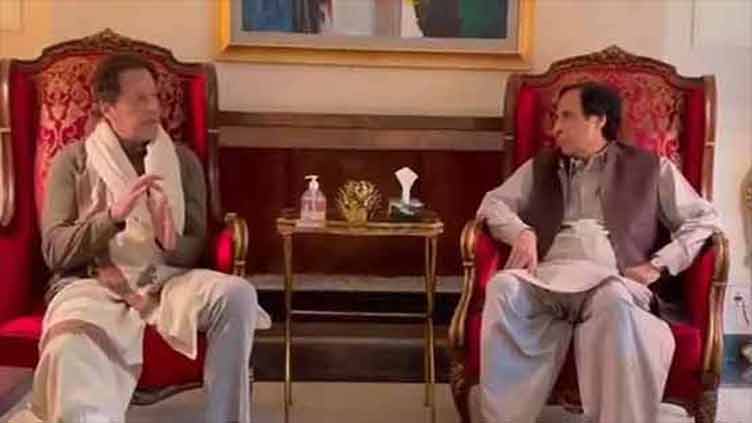 Pakistan
Imran sees 'someone else' behind govt's vindictive politics
LAHORE (Dunya News) – Pakistan Tehreek-e-Insaf (PTI) chairman Imran Khan said on Saturday "some other people" were behind the government's vindictive politics.
The PTI chief, at a meeting with former Punjab Chief Minister (CM) Parvez Elahi and PTI leader Pervaiz Khattak at Zaman Park, discussed elections in Punjab and Khyber Pakhtunkhwa (KP). He said the country was witnessing another wave of terrorism but the government was attempting to crush political opponents instead of terrorism. "The government has to announce date for elections otherwise it will be akin to breaching the constitution," he added.
Mr Elahi said the government had ruined the country's economy and peace. "PDM-led government is confused as is evident from breaking the locks of Parliament Lodges occupied by the PTI MNAs but still it is inviting us to the All Parties' Conference," he added.
He said Prime Minister Shehbaz Sharif had nothing to provide relief to the masses but vindictive politics, adding they would face the government's actions with courage. "Cases are being lodged against us on a daily basis as the government is afraid of announcing the elections date," he deplored.