Sheikh Rashid moves IHC to stop transfer to Karachi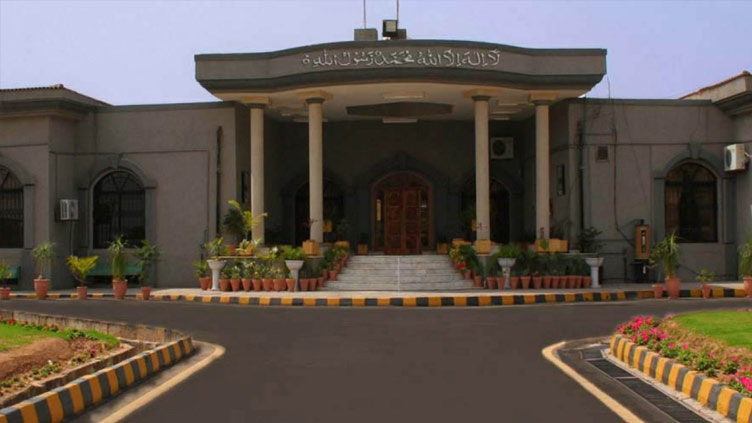 Pakistan
Rashid requests the court to quash the case registered at Aabpara Police Station
ISLAMABAD (Dunya News) - Awami Muslim League (AML) chief Sheikh Rashid moved the Islamabad High Court (IHC) to stop his transfer from the federal capital to Karachi.
Sheikh Rashid's lawyer asked the court to restrain police from shifting the petitioner from Islamabad to Karachi till the final disposal of the instant constitutional petition.
The former interior minister also requested the court to quash the case registered at the Aabpara police station and FIRs registered in Murree and Karachi should "be declared as illegal, unlawful, result of abuse of powers and misuse of authority ".
The petition also requested the court that the case registered in Karachi "be ordered to be shifted to Islamabad in accordance with section 234, 235 and 239 of CrPC where the case was already registered".
The AML chief was arrested by the Islamabad police in the early hours of Thursday from his home in a private housing society in the capital city. A case was registered against Sheikh Rashid on a complaint lodged by the vice president of PPP's Rawalpindi chapter at the Aabpara police station. In a talk show, the complainant said the AML chief accused the PPP co-chairman of having hatched a plan to use terrorists to assassinate PTI Chairman Imran Khan.
Following his arrest, two more cases were registered against the senior politician in Karachi and Islamabad. A case was registered against incarcerated Mr Ahmed in Karachi for using immoral language towards Foreign Minister and PPP Chairman Bilawal Bhutto Zardari.
The case has been registered at Mochko Police Station under sections 506, 504, 500 and 153 of the Pakistan Penal Code (PPC) on a complaint filed by a PPP worker named Khuda Bux.
Meanwhile, a separate case has been registered against Sheikh Rashid at the Murree police station under sections 353, 186, 506/2 for interference in official affairs when security official reached his residence earlier this week to arrest him.