PTI denies receiving formal invitation to attend apex committee huddle in Peshawar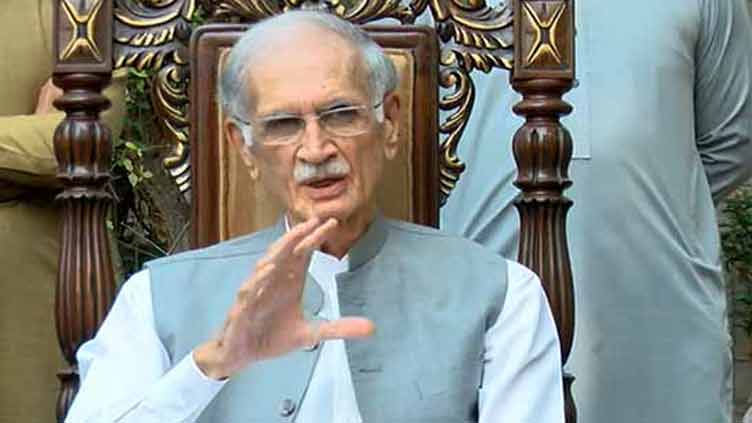 Pakistan
PTI denies receiving formal invitation to attend apex committee huddle in Peshawar
ISLAMABAD (Dunya News) – Pakistan Tehreek-e-Insaf leader and former defence minister Parvez Khattak said his party had not received any formal invitation to attend a meeting of the apex committee, scheduled to be held in Peshawar on Friday, to consider measures against terrorism.
His comments come after it emerged that Prime Minister Shehbaz Sharif had invited two representatives of the PTI to the apex committee meeting and the invitation in this regard had been conveyed by federal minister Ayaz Sadiq.
The PTI leader said Mr Sadiq had extended the invitation as a friend, adding that a formal invitation should be sent to PTI Chairman Imran Khan to attend the meeting. He said the decision to participate in the huddle would be made after consultation with the party head.
The moot will be held at the KP Governor House to consider steps to eradicate terrorism and upgrade the Counter-Terrorism Department and police in wake of the recent terrorist incident in the provincial capital.
Read More: PM Shehbaz, Sanaullah to participate in apex committee meeting
All stakeholders including Rangers and officers of the intelligence institutions will attend the committee's meeting which is going to be held after a gap of 15 months.
The meeting has been called days after over 100 people, most of them police officials, were martyred and many others injured in a terrorist attack on a mosque in the Peshawar Police Lines. A suicide bomber, who managed to enter the red zone in guise of police official, blew himself up in the mosque. The blast was so powerful that a part of the mosque caved in, trapping several people under the rubble.
Read More: KP IGP vows retribution for each police officer martyred in Peshawar blast
Khyber Pakhtunkhwa caretaker Chief Minister Azam Khan formed a joint investigation team (JIT) to probe the incident.