KP IGP vows retribution for each police officer martyred in Peshawar blast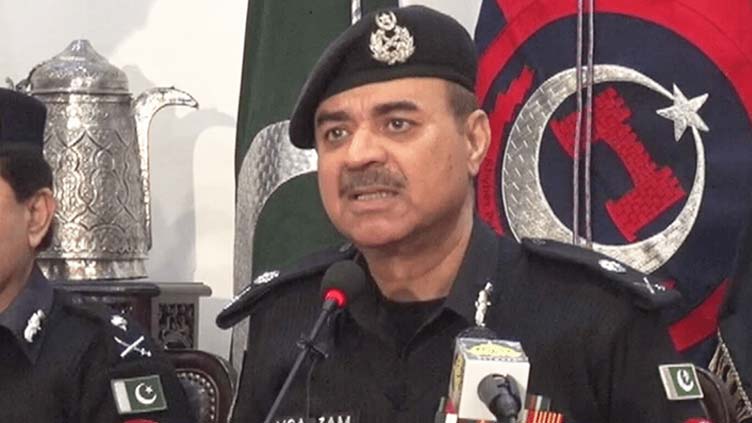 Pakistan
On Jan 30, a powerful explosion ripped through a mosque in Peshawar's Red Zone area.
PESHAWAR (Dunya News) – Inspector General of Khyber Pakhtunkhwa Police Moazzam Jah Ansari vowed on Thursday retribution for each and every police officer martyred in the suicide attack in the Peshawar Police Lines mosque.
Addressing a press conference, Mr Ansari said the suicide bomber managed to enter the mosque because he was wearing a police uniform and policemen at entrance of the Police Lines did not check the attacker because they thought he was their own. However, the KP police chief asserted that the police was "closing in" on the terror network behind the attack.
"At 12:37pm, he [the attacker] entered the main gate on a motorcycle, came inside, talked to a constable and asked him where the mosque was, this means that the attacker was not aware of the area […] he was given a target and there is an entire network behind him … he was not a lone ranger."
"The 50-year-old mosque at the Peshawar Police Lines did not have pillars … so when the bomb exploded, the walls and roof caved in. My children [the people inside the mosque] were stuck under the rubble for hours," the police chief said.
Mr Ansari, while refuting the conspiracies that emerged regarding the suicide attack in Peshawar, pleaded to the people not to "provoke his force".
"We want to deliver to our families and our children. Do not make the bodies of our loved ones a subject of politics. Kindly end the speculations and let us do our work," said IG Ansari. He added that he would share all details once the investigation was complete.
On Jan 30, a powerful explosion ripped through a mosque in Peshawar's Red Zone area, killing at least 100 people while injuring dozens others. The suicide blast blew away the wall of the prayer hall and an inner roof.