PM questions use of Rs417bn provided to KP for anti-terrorism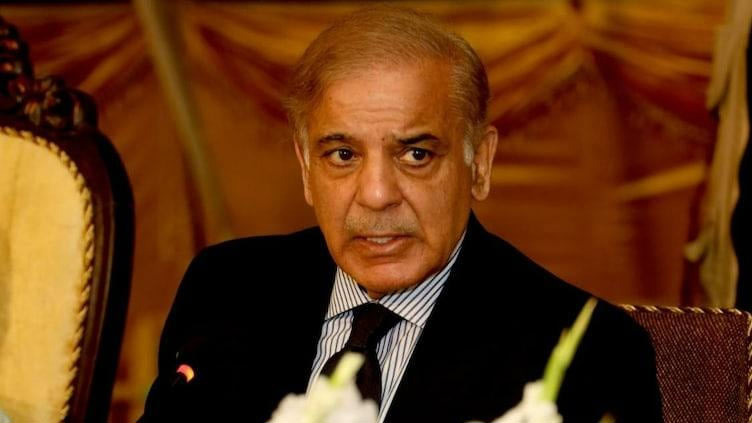 Pakistan
PM Shehbaz launched a scathing attack on Pakistan Tehreek-e-Insaf (PTI).
ISLAMABAD (Dunya News) – Prime Minister Shehbaz Sharif said on Wednesday the government was proving funds to Khyber Pakhtunkhwa (KP) under the NFC awards since 2010 which makes the total amount of Rs417 billion and questioned where the "big amount" was used.
Speaking at a meeting of the federal cabinet, PM Shehbaz Sharif launched a scathing attack on Pakistan Tehreek-e-Insaf (PTI) and questioned the "misuse" of funds, saying that the PTI has ruled in the province for 10 years.
"Who brought them back? How did Pakistan's peace was disrupted again and how did KP come under attack, once again?" he asked the cabinet.
"Who said that they [terrorists] are friends of Pakistan? Who said that they have surrendered and will participate in the development of Pakistan?"
"No other province received that kind of money except KP. The province has received Rs40 billion annually," he highlighted. The PM added that he is stating facts only and not levelling accusations.
However, the premier stressed that if immediate and effective steps were not taken, the despicable incidents might spread to other parts of the country. He recalled that the defeat was inflicted on the terrorist elements through Radd-ul-Fasaad and Zarb-e-Azb operations, because of which peace was restored in the country.
He said people belonging to different walks of life, including politicians, gave their lives in the war against this menace. However, the resurfacing of terrorist elements is a matter of concern. The prime minister said the KP has remained our front line province in this war, and its sacrifices will always be remembered in history.