Five students rescued as Pakistan Army rescue efforts continue at Tanda Dam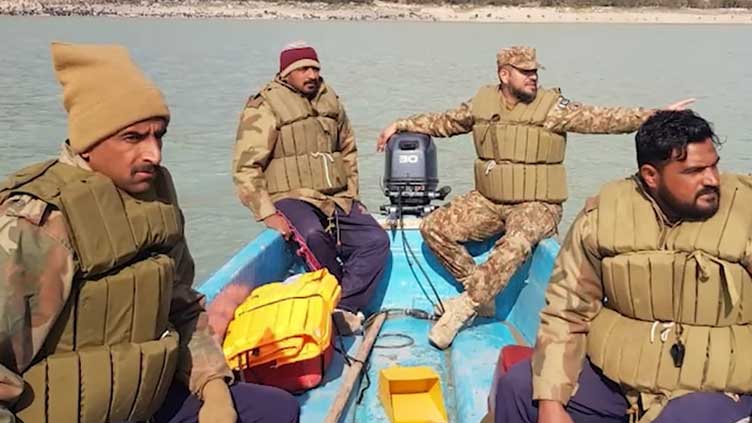 Pakistan
Five students rescued as Pakistan Army rescue efforts continue at Tanda Dam
RAWALPINDI (Dunya News) – The rescue and relief operation of the Pakistan Army was underway at Tanda Dam on Tuesday as the troops along with Rescue 1122 and civil administration were working constantly day and night to search for one missing person amid casualties rising to 51.
Meanwhile, five students were recovered alive in the process.
According to the Inter-Services Public Relations' (ISPR), after 72 hours of effort, the army rescued five students alive from Tanda Dam, while Pakistan Army's engineers and divers of the Special Services Group (SSG) recovered 51 deceased students and teachers from the said location.