Spell of rain and snowfall across the country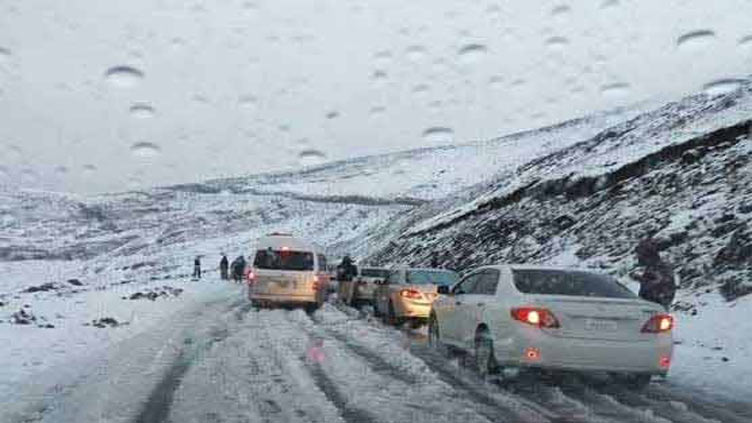 Pakistan
Spell of rain and snowfall across the country
LAHORE (Web Desk) – The Meteorological Department has forecast a fresh spell of rains and snowfall in various parts of the country.
According to the Met Office, snowfall and rains will fall in the upper regions of the country due to which the severity of the cold will be increased. The N50 and N25 highways passing through the northern districts of Balochistan are covered with dense snow, while several connecting roads that are covered with snow have been closed for the public.
Intermittent snowfall continues in Murree after which a large number of tourists have reached Mall Road. Snow has covered everything with a depth of eight inches while the temperature has dropped to minus two degrees. The snowfall will continue intermittently for another six hours, the Met Office informed.
It further forecast rains in various cities of Punjab, resulting in decreasing the temperature. It s been raining intermittently in Wazirabad and its surroundings while the surface has turned white with hail.
The Meteorological Department has predicted rain and snowfall on the mountains in Khyber Pakhtunkhwa while moderate to heavy snowfall is expected in Naran, Kaghan, Dir, Swat, Kohistan, Mansehra, Abbottabad and Shangla. Rain is expected in the region of Pothohar, Lahore, Gujranwala, Gujrat, Hafizabad, Mandi Bahauddin with a slight possibility of thunderstorm in Sialkot and more chance of moderate to heavy snowfall at a few places in Murree, Galiyat and surrounding areas.
Rain with strong winds and thunderstorms along with partly cloudy weather in Islamabad is also expected and the weather will remain cold and dry in most of the districts of Sindh. Kashmir and Gilgit-Baltistan are also likely to experience thundershowers and snowfall.