Dar declares Imran Khan responsible for economic crisis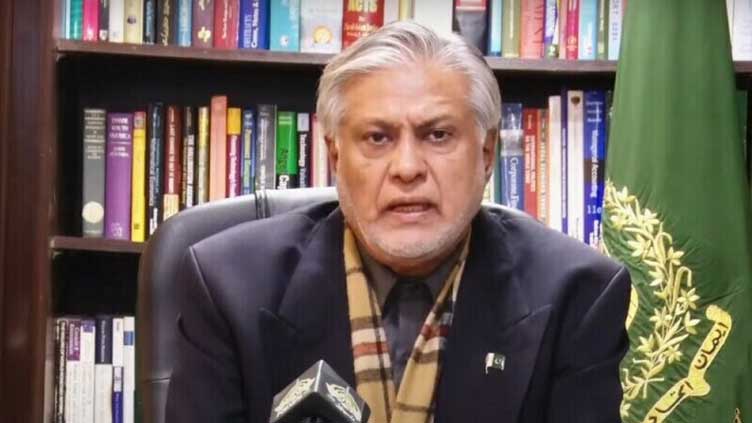 Pakistan
Dar declares Imran Khan responsible for economic crisis
ISLAMABAD (Dunya News) – Minister for Finance Senator Ishaq Dar said on Friday that Pakistan Tehreek-e-Insaf (PTI) chairman and former prime minister Imran Khan is responsible for economic crisis in the country.
Addressing a presser in Islamabad on Friday, he said that Imran Khan is now defaming the country by spreading false propaganda of default.
The minister said the country should be kept first and challenges are being managed, adding that the inflation reached historic high during the PTI government's tenure and the rupee depreciated due to failed economy policies.
Reacting to Imran Khan's latest statement, the Finance Minister said his speech was incorrect and devoid of economic context.
Watch press conference