SC hints at stern action against 'influential people' in missing persons case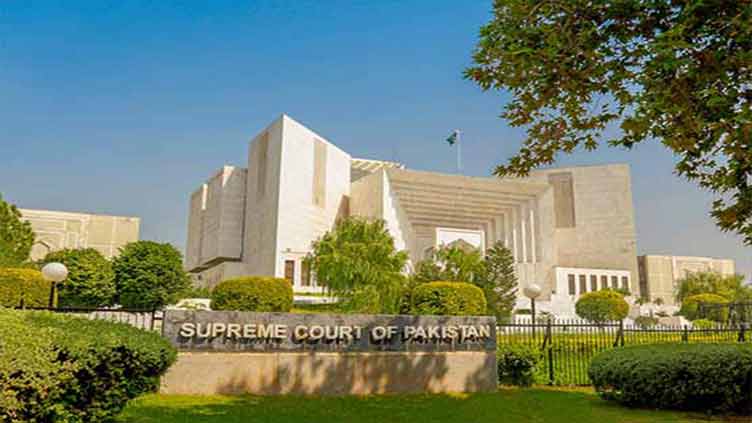 Pakistan
Action has to be taken against 'influential persons' in missing persons case: Supreme Court
ISLAMABAD (Dunya News) – The Supreme Court of Pakistan (SCP) on Friday remarked that action had to be taken against "influential people" in the missing persons case.
The apex court, while hearing the plea for the recovery of Mehreen Baloch's daughters who had been missing for five years, ordered the Sindh police to recover them within a month. The Sindh chief secretary said it was a failure of police and told the court that a high-level probe was going on to produce the girls, adding that the joint investigation team (JIT) constituted to investigate had officers from the Inter-Services Intelligence (ISI) and the Intelligence Bureau (IB).
Chief Justice of Pakistan (CJP) Umar Atta Bandial remarked that influential persons not only connived in the abduction of girls but also protected the suspects. "As the court intends to strengthen the state institutions, it did not take a suo motu notice of the incident," he remarked. The court would, he said, protect the basic rights [of citizens], and the state institutions should perform their duties constitutionally.
Justice Athar Minallah remarked that the administration was not capable enough to protect the citizens as no one was ready to accept the responsibility of the missing children for five years. Had the perpetrators held accountable, he said, the court would not be hearing the case today. "Furnish the names of individuals responsible for the incident as someone must be held accountable," he added.
The additional attorney general (AAG) said it was not a good practice to take action against the state institutions.
Justice Ayesha Malik remarked that a single individual seemed so powerful that he had let the whole system go down.
The court adjourned the hearing later.