Allies agree to jointly defend govt's measures to put economy back on track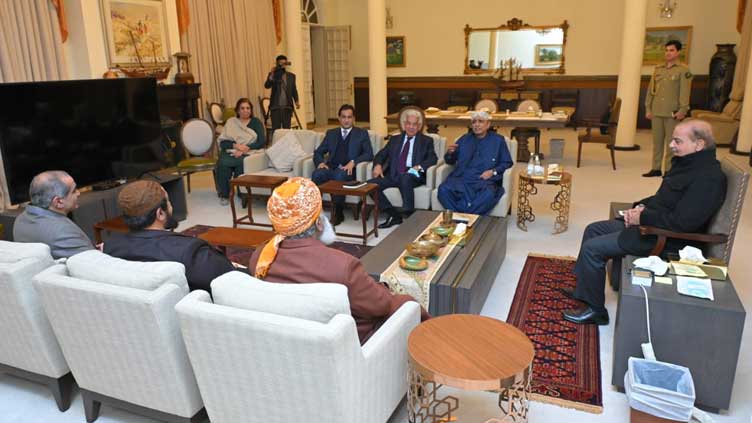 Pakistan
Allies agree to jointly defend govt's measures to put economy back on track
ISLAMABAD (Dunya News) – The leadership of the allied parties on Thursday agreed to collectively defend measures taken by the government in this difficult time.
The inside story of the huddle between Maulana Fazlur Rehman, Asif Ali Zardari and Prime Minister Shehbaz Sharif has come to light.
Mr. Sharif said that difficult decisions have become inevitable in the current economic situation, and the conditions of the IMF will have to be fulfilled to bring the situation under control.
The prime minister also took Asif Zardari and Fazlur Rehman into confidence on the possible measures including increasing the prices of electricity and gas.
The premier said in a briefing to the coalition leaders that tax exemptions in many sectors will have to be abolished, and the decision to align the dollar with the market was also a condition of the IMF. The economic situation will improve after the negotiations with the IMF were successful.
— PML(N) (@pmln_org) January 26, 2023
Minister for Defence Khawaja Asif, Minister for Economic and Political Affairs Sardar Ayaz Sadiq and Minister for Railway and Aviation Khawaja Saad Rafique were also present in the meeting.