Amir Liaquat's ex-wife indicted in video leaks case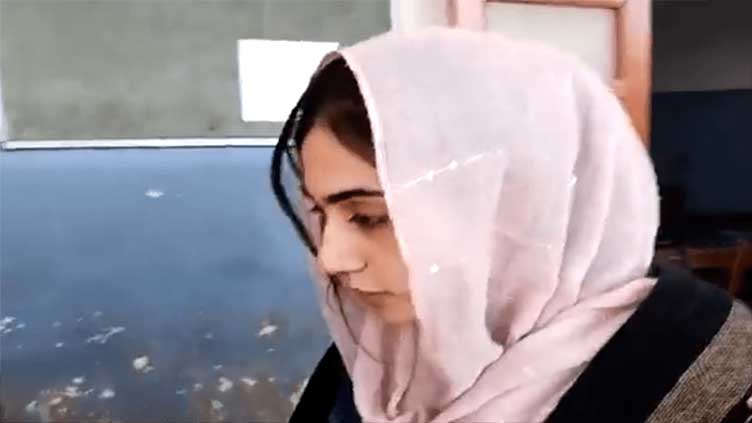 Pakistan
Amir Liaquat's ex-wife indicted in video leaks case
LAHORE (Dunya News) – A judicial magistrate on Thursday indicted renowned televangelist Aamir Liaquat Hussain's ex-wife Dania Shah in a controversial video leaks case.
In December 2022, Dania was detained for 14 days on judicial remand, though she claimed that she was being framed by the court and that it was a controversy started against her and demanded an autopsy of the late anchor's body. The Judicial magistrate District east denied the request of FIA officials for Ms Shah's physical remand and instead sentenced her to jail for two weeks.
The late scholar's ex-wife was produced before the court, and the judge rejected the request for physical remand again, though questioned the officials for producing the accused late in the court. The magistrate issued a show-cause notice to the investigation officer as was unable to provide a transit remand of Dania Shah before shifting her from Lodhran to Karachi.
"As per the law, it is mandatory to produce the suspect before the court within 24 hours of arrest," the judge remarked.
According to the reports, the Karachi court issued notice to the FIA officials, and the court was adjourned till February 2.
Also Read: Aamir Liaquat s ex-wife Dania Shah detained
A few weeks before anchor Aamir Liaquat's death on June 9, 2022, some indecent video clips of him went viral on social media which ignited a controversy regarding his sudden and mysterious death.
Following the death of Mr Hussain, his daughter Dua Aamir filed a case against Ms Shah due to her links with the leaked clips.
In this regard, Dania's mother told the media that she was instructed by the police to bring her daughter to Saddar Police station, adding that as they reached, the police detained Dania without mentioning the reason.
The FIA detained deceased TV host Aamir Liaquat's former wife Syeda Dania Shah from a Southern Punjab town Lodhran in connection to the inappropriate video leak of her husband's case.