Country should be saved from Ishaq Dar's policies: Hammad Azhar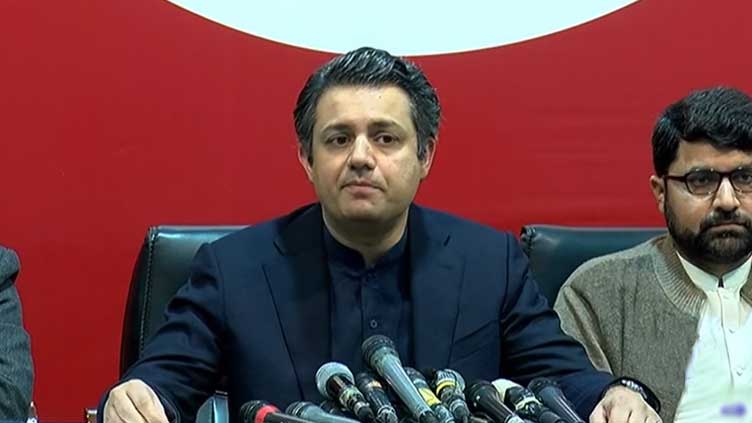 Pakistan
Country should be saved from Ishaq Dar's policies, says Hammad Azhar
ISLAMABAD (Dunya News) – Pakistan Tehreek-e-Insaf (PTI) leader and former federal minister Hammad Azhar on Thursday, while referring to a Financial Times report that says Pakistan is on the brink of economic collapse said that the incumbent government has ruined the country's economy.
Addressing a press conference in Islamabad on Thursday, he said that the foreign media outlet has also declared that party chairman and former prime minister Imran Khan is the most popular leader.
The PTI leader, while claiming that his party will again stabilise the economy, said that the country should be saved from Ishaq Dar's policies, adding that the effects of inflation are yet to come.
Hammad Azhar went on to say that the policies of Miftah Ismail and Ishaq Dar have devastated the country's economy and that the rate of inflation has surged to 40 percent, whereas the country's growth rate was at 6 percent nine months ago.
He said, "The exchange rate of the dollar would have been low had there been political stability in the country, adding that the LCs of raw materials are not being opened."
"The policies of Ishaq Dar have created shortages of everything," he said, and added the effects of economic devastation during the past nine months are yet to appear.
Watch complete press conference