Interim KP cabinet takes oath amid PTI reservations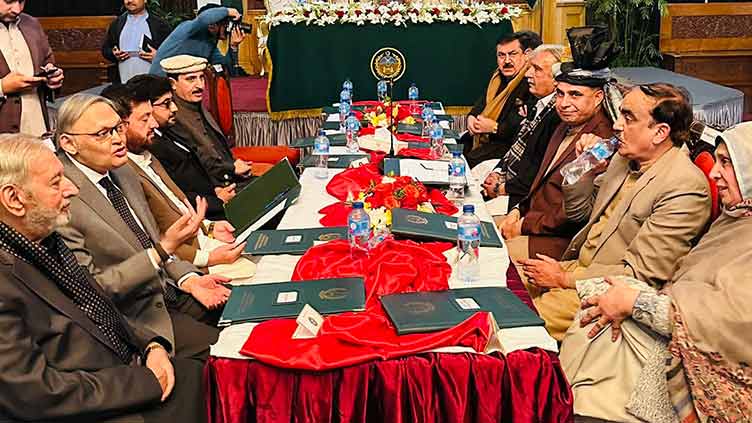 Pakistan
Interim KP cabinet takes oath amid PTI reservations
PESHAWAR (Dunya News) – The members of the newly-formed cabinet of caretaker Khyber Pakhtunkhwa Chief Minister Azam Khan took oath on Thursday amid concerns expressed by the Pakistan Tehreek-e-Insaf (PTI).
KP Governor Haji Ghulam Ali administered oath to the 12 ministers and three advisers at a ceremony which was attended by the chief minister and other officials.
The 15-member cabinet comprises former IG Masood Shah, retired Justice Irshad Qaiser, Barrister Saawal Nazir, Bakht Nawaz, Shafiullah Khan, Haji Ghafran, Khushdil Khan, Taj Mohammad Afridi, Shahid Khattak, Mohammad Ali Shah, Adnan Jalil, Abdul Haleem Qasuria, Fazal Elahi and Manzoor Khan Afridi.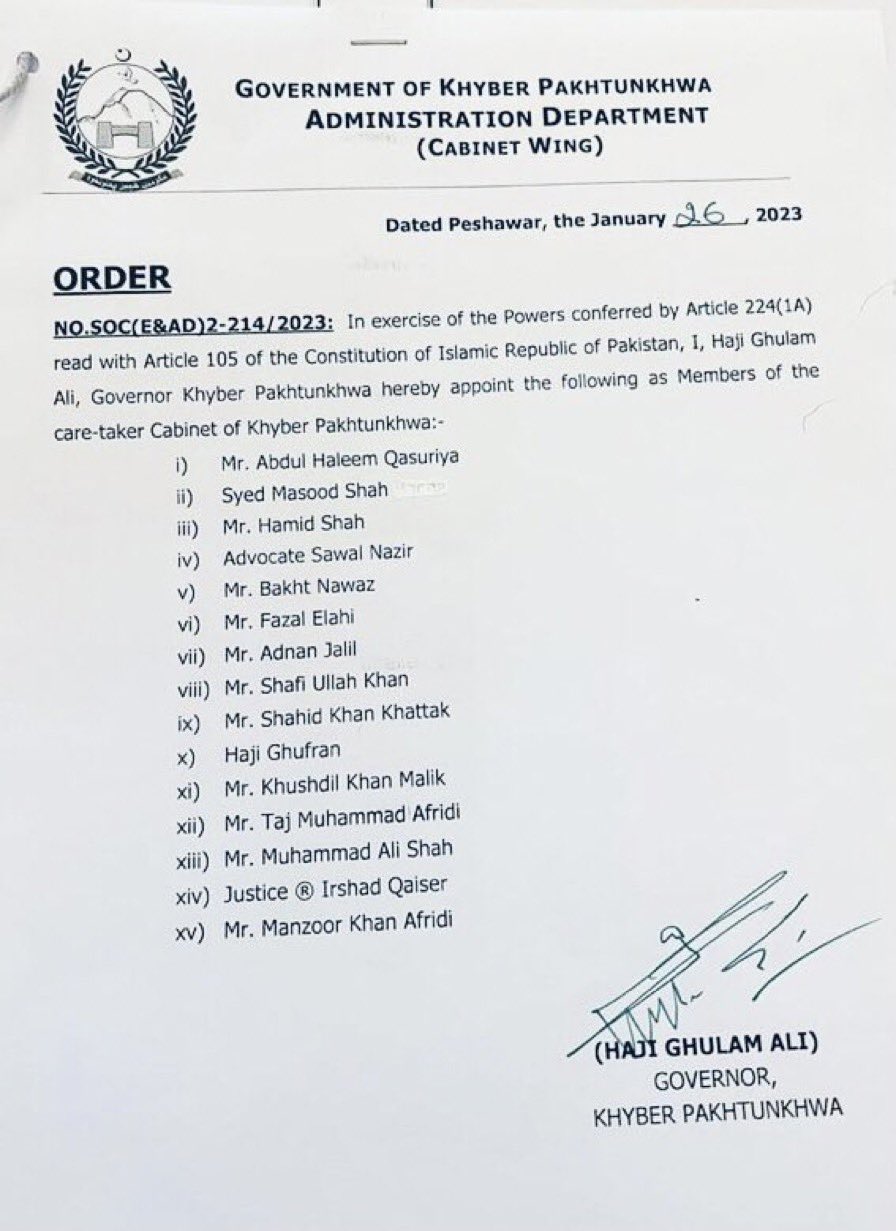 An announcement about their portfolios will be made later.
Meanwhile, the PTI has expressed concern over the interim cabinet, saying it was not included in the consultation process. PTI leader Asad Umar commented that the caretaker cabinet appeared to be a cabinet of PDM.
The KP governor said it was not a political cabinet for which consultation was made with former chief minister Mahmood Khan. He said forming the cabinet was prerogative of the chief minister.