What's in new loan scheme for youth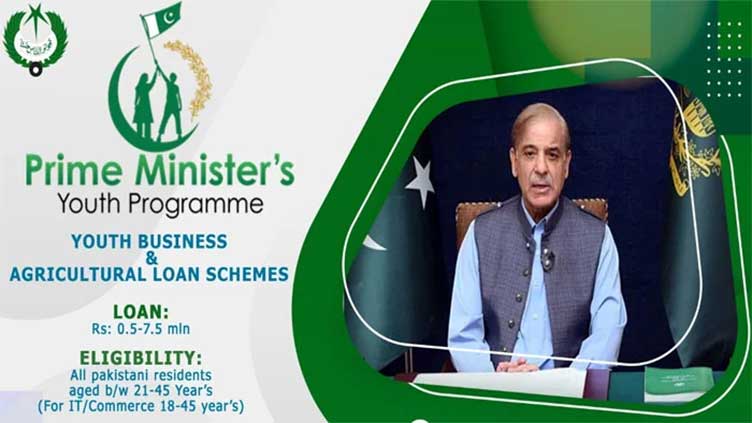 Pakistan
New loan scheme will make youth self-sufficient, says PM
ISLAMBAD (Web Desk) - Prime Minister Shehbaz Sharif presented a new scheme that would target the youth of Pakistan in an effort to promote entrepreneurial abilities and create self-sufficiency among them.
This plan would be available to the people in the age limit of 21 and 45 years with the loan available to be up to Rs7.5 million. Meanwhile, people of age 18 years can apply for the loans in the IT and e-commerce businesses.
The chief executive said the loan plans would go a long way in making the youth of the country self-sufficient because they would be able to pursue their plans.
An important aspect in loan scheme is the introduction of agricultural loans that would empower the youth in villages to adopt modern farming techniques that would add to the agricultural economy of Pakistan.
Apart from the Islamic banking facilities, women have 25 per cent quota reserved for them.
"There will be no interest rate on the loan of up to Rs0.5 million. 5% interest will be charged on the loan of over Rs0.5 million to 1.5 million," he said, adding, "7% interest rate will be charged on the loan of over Rs1.5 million to Rs7.5 million."
Meanwhile, State Bank of Pakistan Governor Jameel Ahmed said the banks had been directed to issue loans to the youth.
Provision of loans to the "agriculture sector is the top priority" of the government and the central bank, he added. The SBP governor said that every possible assistance would be provided to farmers in flood-hit areas. "The limit of agricultural loans has been increased by 44%."